Property Description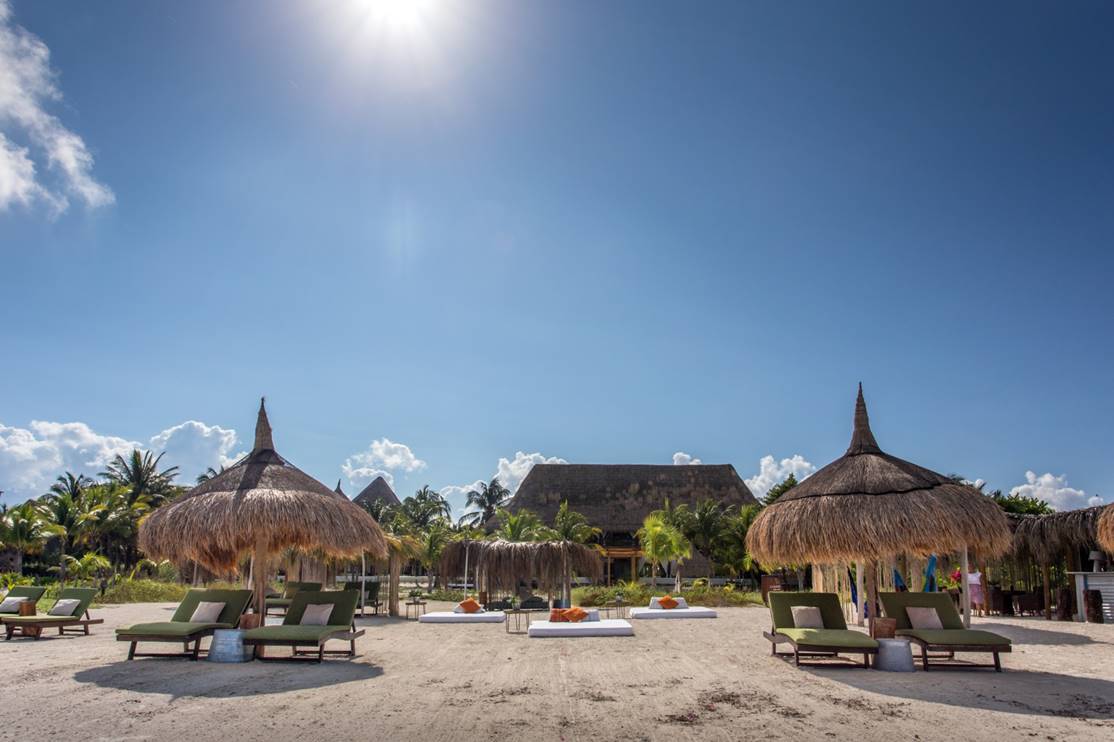 CasaSandra is the home and vision of Cuban visual artist, music producer, songwriter and poet Sandra Perez. Set on a tiny island paradise two hours north yet worlds apart from Cancun, this intimate, Bohemian hotel has only 18 rooms and one luxury villa. CasaSandra is a work of art itself, filled with handcrafted Mexican furniture, Cuban antiques, and original works by Perez and other Cuban artists. It is a place to disconnect from the world outside and reconnect with life. Televisions, phones and alarm clocks are absent here, replaced by breezy hammocks, caftan robes, and views of the sea. Mealtime is choreographed to music — Baroque at breakfast, the doors of the dining room flung open to the beach; contemporary at lunch, served in the shade of thatched huts at the poolside Blues Bar; and jazz in the evenings at Esencia.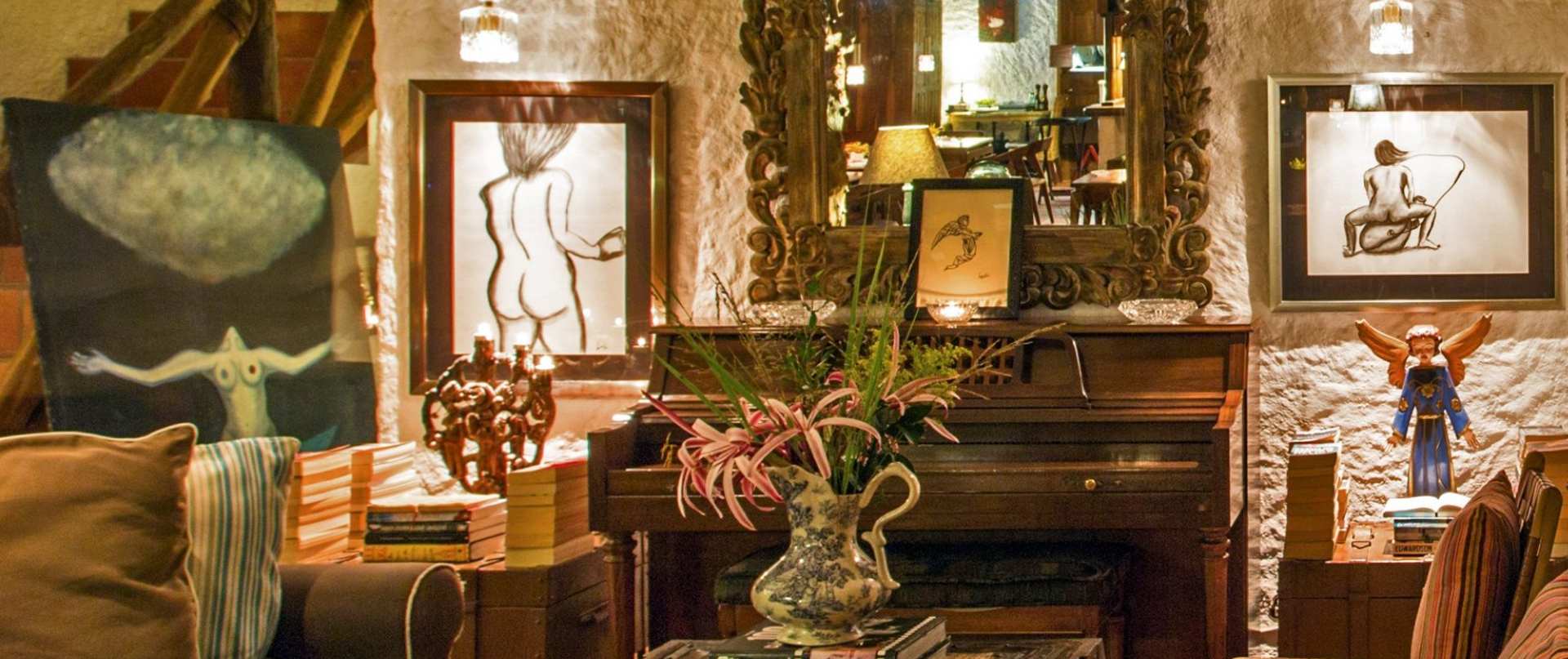 CasaSandra's setting, the island of Holbox, is a place of secluded beaches and a single fishing village. Part of Yum Balam, Mexico's largest ecological reserve, it is home to whale sharks, pink flamingos, iguanas, white pelicans, hawksbill turtles and countless other unique species. Beachcombers will find shells, driftwood and coral in abundance here. The beach is also the island's evening "hot spot": Locals and visitors alike flock to the soft sand for a front-row view of the spectacular sunset — the cap to another perfect day at CasaSandra.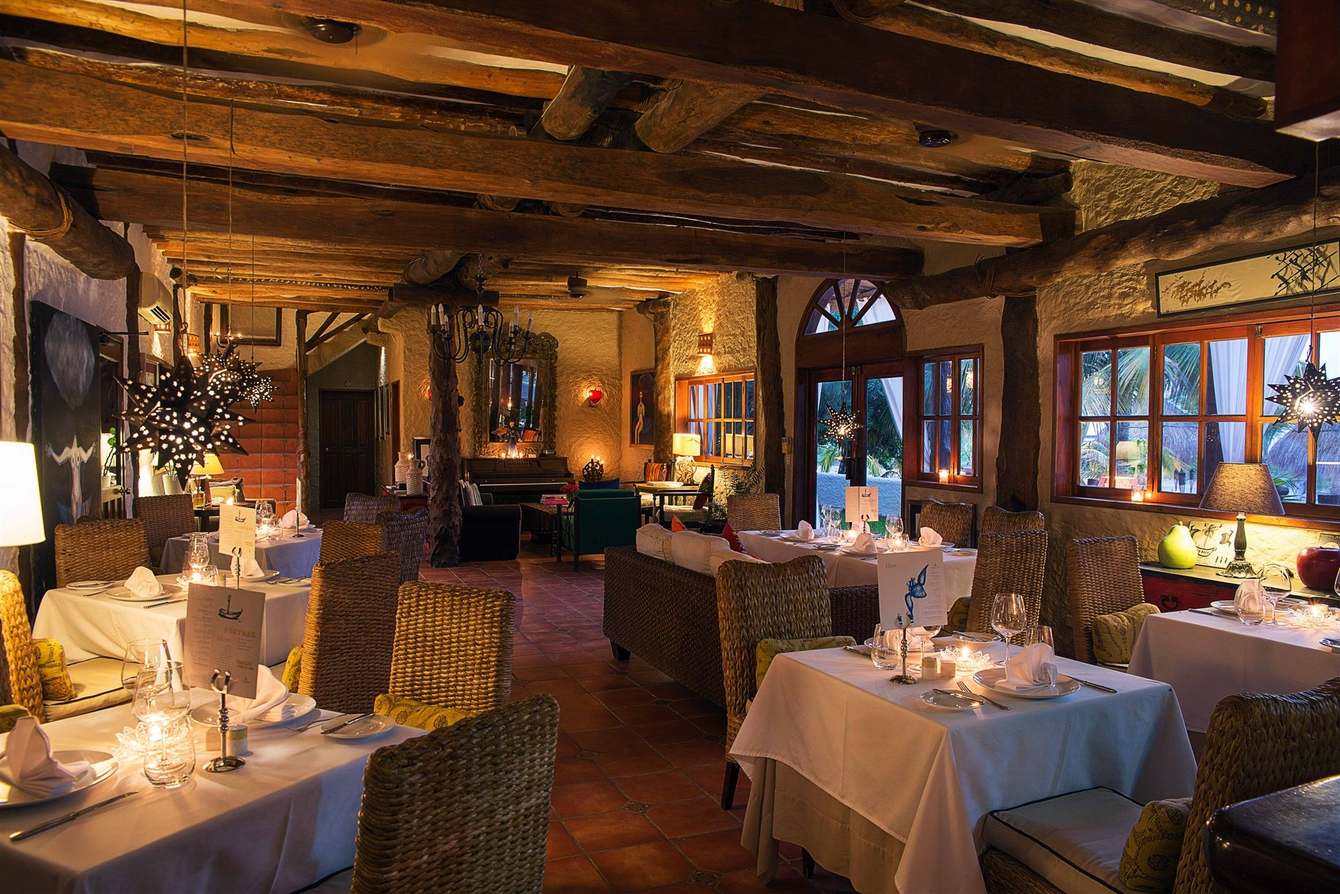 Dining
Amanacer: In the morning, the doors of the dining room open to the sea for breakfast — a selection of local fruits and fresh juices, home-baked breads, traditional Mexican egg dishes with eggs fresh from the henhouse, and CasaSandra's signature huevos chilaquiles. Baroque music sets a tranquil, elegant tone to the day's start.
Blue Bar: Lunch is served in the shade of CasaSandra's palapa (thatched huts) by the pool. The hotel's famous mojito, an exceptional selection of tequilas, Mexican wines and fresh juices complement a menu of Mexican classics from ceviches and lobster tail to paella and pork tacos. Pop and and independent music characterize the music selections.
Esencia: The dining room dresses up for dinner with fine crystal, candelight and jazz, along with a gourmet menu of Mexican and Yucatan cuisine. Fresh seafood shines here in lobster salad, grouper tiraditos and fish filet al secreto. Private tables can also be arranged on the beach for a romantic dinner under the stars.
Cuban Party Night: On Saturday nights, CasaSandra is "the" place to be on Holbox. The weekly Cuban Party Night features live music and Cuban recordings served up with roast pork and mojitos.
Weddings
Weddings at CasaSandra are magical affairs, with beach flowers and roses, shell circles on the sand, and candles and torchlight for nighttime vows. CasaSandra takes care of every detail of the ceremony and celebration, from catering to wedding travel, authentic Mexican wedding clothes, massages for the bridal party, and special in-room courtesies.
Top Selling Points of CasaSandra
Named one of the 10 most romantic hotels of the Mexican Caribbean in 2014
The owner, Sandra Pérez, is an artist who came to Holbox looking for solitude, a place to create art and a way to renew her childhood fascination with nature. In 2003 Sandra opened the doors of her home to guests as a way to share the blessing and rejuvenation of this special destination. By joining a unique sensibility and attention to detail, she has created a place to refresh and escape the routine: the hotel is her authentic work of art.
Hotel concept of no TV's, radios, alarms or phones helps guests disconnect from the modern world and connect with nature, friends, family and inner-self
Hotel is decorated with original works of art made by owner Sandra Pérez and other Cuban artists such as Roberto Fabelo and Noel Morera and is appointed with handmade Mexican furniture and Cuban antiques.
Cuban party nights
Romantic dining under the stars
Cinema Paradise
Tours and excursions
Yoga and meditation
Top Selling Points of Holbox Island
Tranquil island with little tourism development; no motorized watersports.
Holbox is in the natural reserve Yum Balam, with more than 150 species of birds, whale sharks, dolphins, etc.
Multiple seasonal festivals during the year: Gastronomic Festival, Marine Turtle Festival, Whale Shark Festival, Holbox's Anniversary Commemoration, Carnaval, Fiesta Patronal de San Telmo Gonzales, Christmas, New Year
Snorkeling and diving
Whale shark and dolphin watching
Fishing excursions
Kayak and canoeing
Yoga and pilates
Surf, windsurf and kitesurf
Spas
Bars and nightclubs
Skydiving
Horseback riding
Click here to check rates and availability or to confirm a reservation at CasaSandra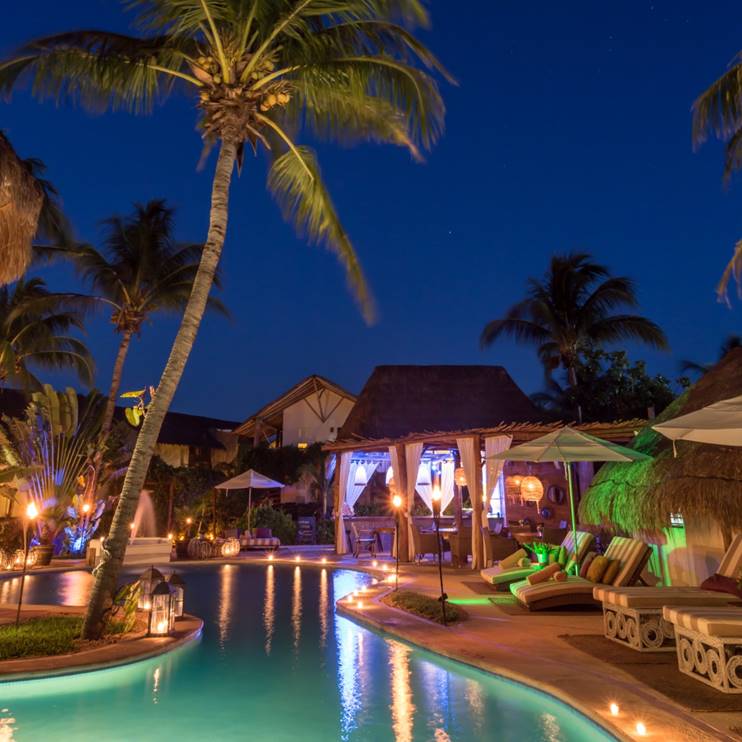 Hotel Promotions
Click here for a list of current promotions at CasaSandra
Hotel Information
CasaSandra
Calle Igualdad SN / Costaldo de Secundaria Técnica / | Holbox Island, Quintana Roo, Mexico
Phone:
(52) 1 984 875 2431
General Manager:
Juan Vilches
Director of Sales & Marketing:
Kamila Verbova
Director of Sales & Marketing E-mail:
Reservations
Phone:
(52) 1 998 253 6352
No. of Rooms:
18 rooms; 1 villa
Currency:
U.S. Dollar (US$)
Airport:
Holbox Airport: 25 minute flight from Cancún Airport or 2 hour drive Cancún-Chiquilá and 25 min. ferry ride Chiquilá-Holbox Island