Safari Trails - East African Safari Tours
Property Description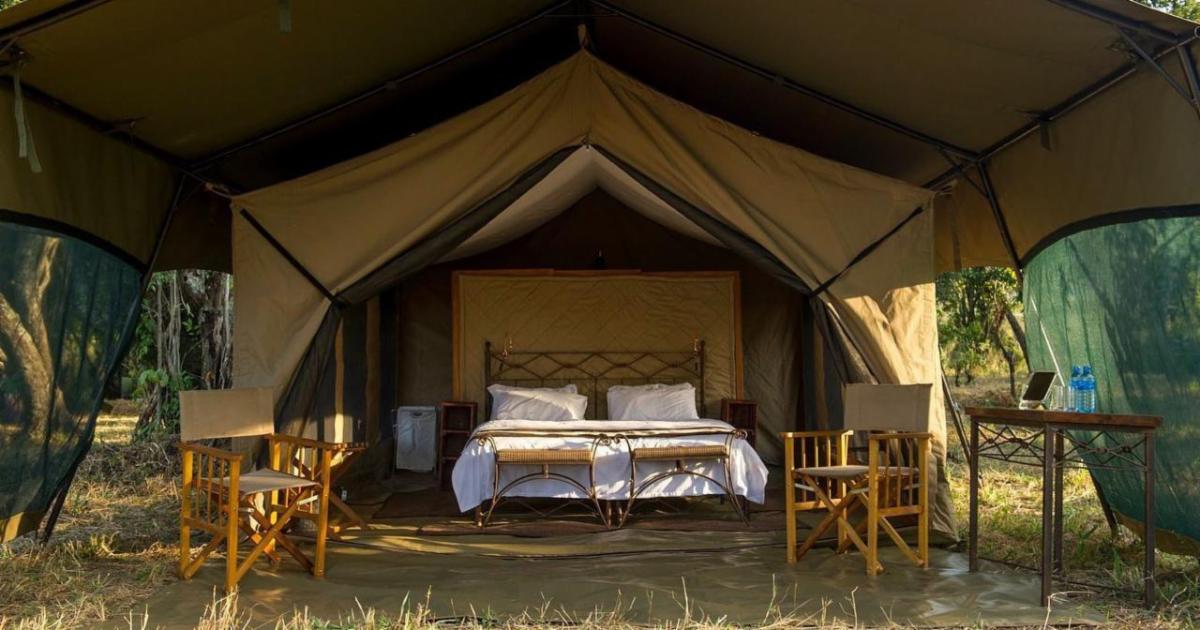 Based in Nairobi, Kenya, Safari Trails Limited leads guests on once-in-a-lifetime adventures through Kenya, Tanzania, Uganda and Rwanda. The family-owned boutique company has built strong partnerships over two decades with some of the most unique accommodations and experiences in East Africa.
Each experience begins with a personalized Meet and Greet on arrival and every moment enhanced by the team's exceptional attention to detail and deep knowledge. Whether they summit Kilimanjaro or catch the Great Migration through the plains of the Serengeti plains and Masai Mara, guests return home not only with spectacular photos and memories but a greater appreciation for African cultures and the fragile nature of the continent's ecosystems. Safari Trails is among the first tour companies to use biodiesel-blend 4×4 vehicles (pure biodiesel is not available in the bush).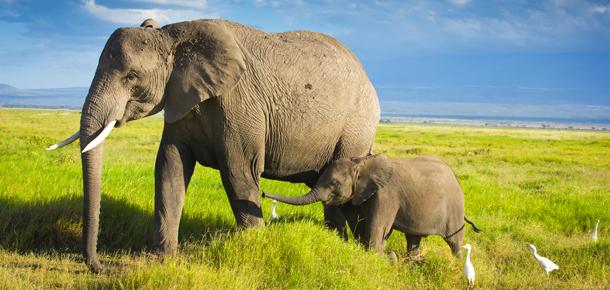 Accommodations range from luxury boutique hotels like Hemingways Nairobi and Baraza Resort & Spa to exclusive tented camps like andBeyond Bateleur Camp for unrivaled wildlife views, to beach resorts, grand manors and plantations.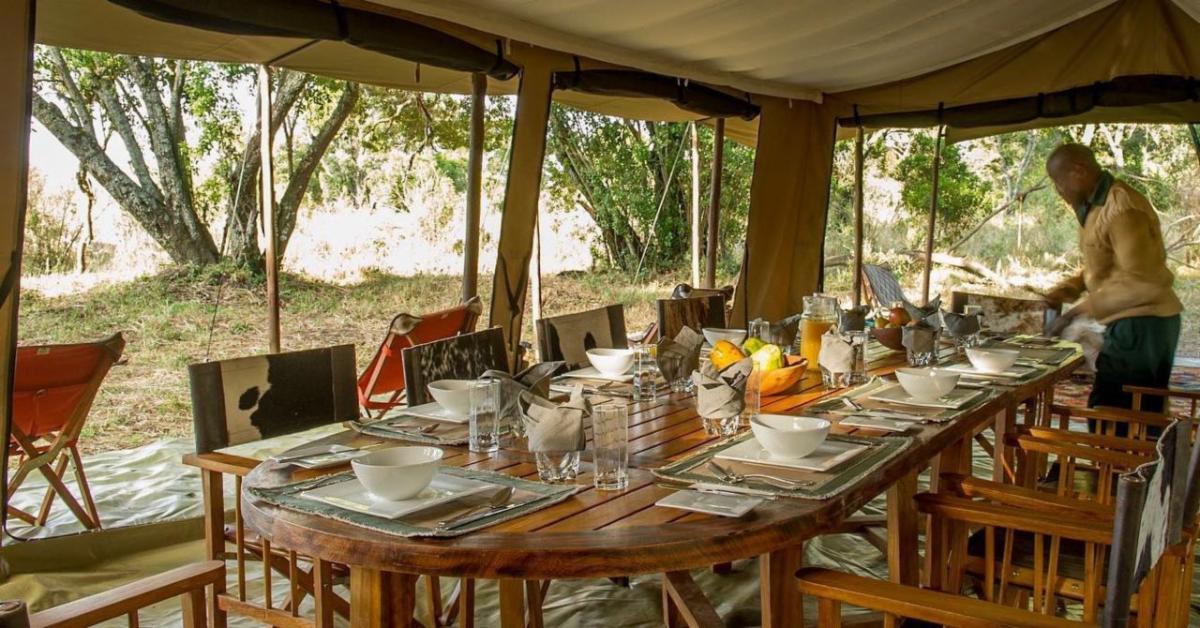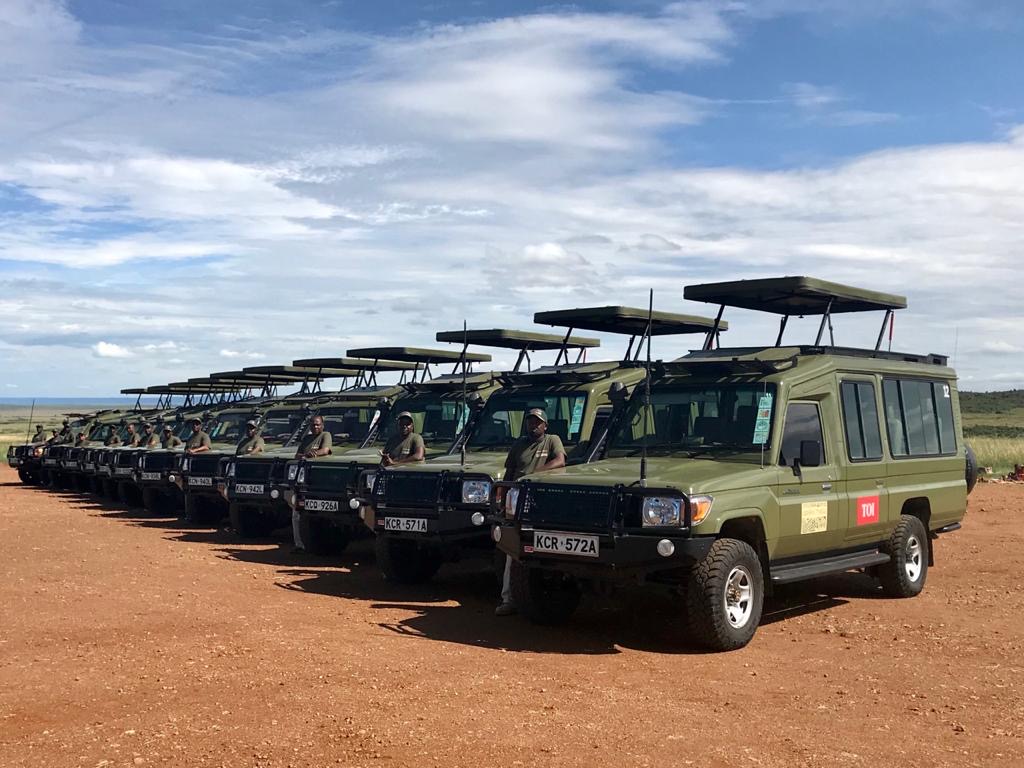 Fleet
Safari Trails operates its own fleet of specialized tourist vehicles. All are fitted with pop-up or open roof hatches and large sliding windows ideal for photography and video shoots on game drives. Reinforced suspension systems and high ground clearance ensure a smooth ride over the rugged African terrain. Other amenities include cooler boxes for en-route drinks, eco-friendly water dispensers with personal metal water bottles, charging points, HF and VHF radio communication and GPRS tracking equipment.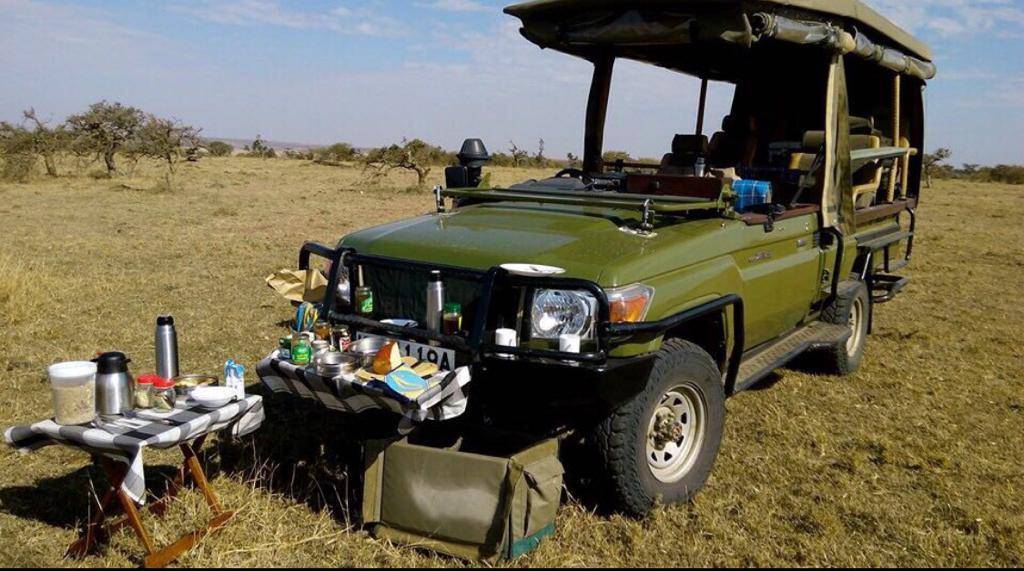 Team
Safari Trails' multi-lingual, professional tour guides are excellent wildlife spotters and are highly skilled at off-road driving, defensive driving and general first aid. All are at minimum bronze-level medalists certified by The Kenya Professional Safari Guides Association.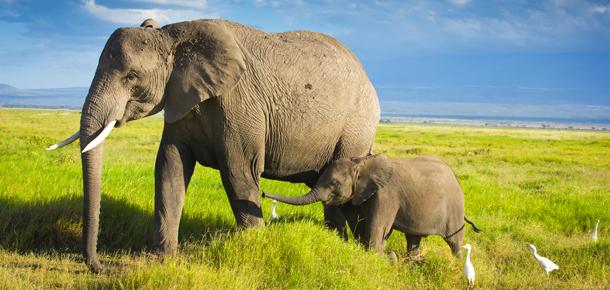 Eco-tourism
Safari Trails is committed to educating guests about the fragility of Africa's ecosystems, why so many species are vanishing and what humans can do about it. Several new itineraries enable travelers to get involved with the local community through volunteer work and support of local artisans, and all guests enjoy experiences that encourage a greater appreciation for African cultures. Safari Trails is also one of the first tour companies to use biodiesel-blend fuel in its 4×4 vehicles.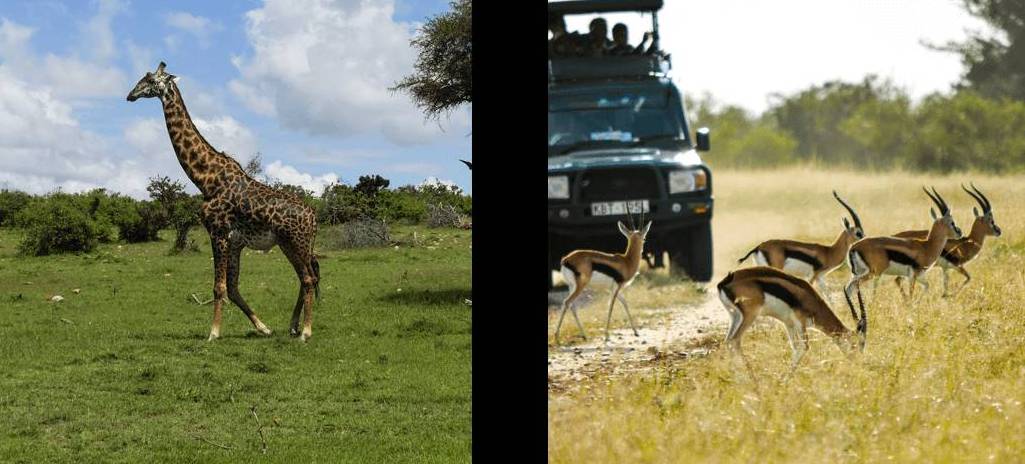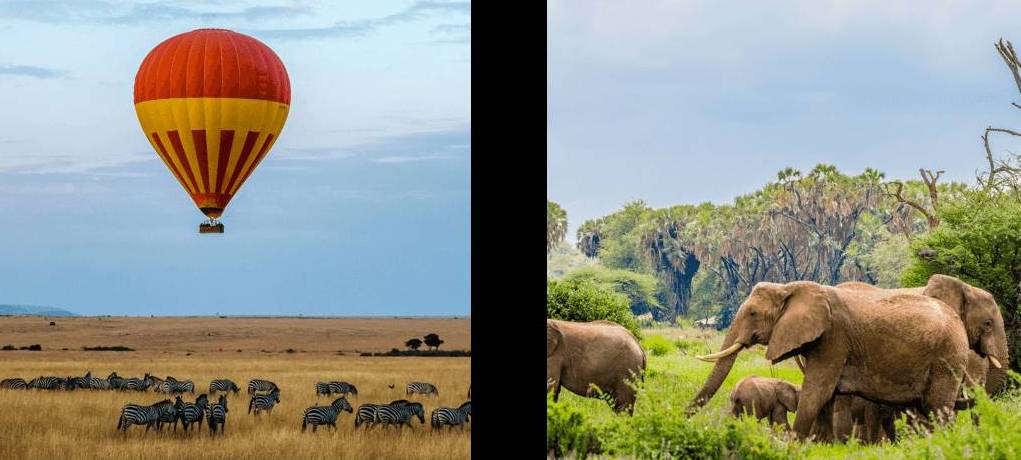 Kenya
Located in East Africa, Kenya is a once-in-a-lifetime holiday destination home to Africa's big five game, along with many other unique animals and bird species, making it a prime safari destination. Incredible national parks and reserves teeming with wildlife spread across the vast landscape of Kenya, as well as stunning tranquil white sandy beaches, the wondrous great Rift Valley, and the stretching Masai Mara.
Kenya borders Tanzania in the south, Uganda in the west, Ethiopia in the north, South Sudan in the North West, and Somalia in the North East. Kenya's name originates from Mount Kenya, a towering mountain that is the largest in Kenya and the second largest in all of Africa.
Kenya is a region rich in culture and tradition, with a population of 48 million people, including more than forty distinct tribal groups. National languages include Swahili and English, and many Kenyans speak multiple languages.
Once the main hub for global trade, Kenya has been shaped by many cultural influences, receiving visitors from all over the world. The largest city and capital of Kenya is Nairobi, which has a population of roughly 3-million people. Kenya's extensive and fascinating history includes gaining independence from British rule in 1963, after it was colonized eight years prior.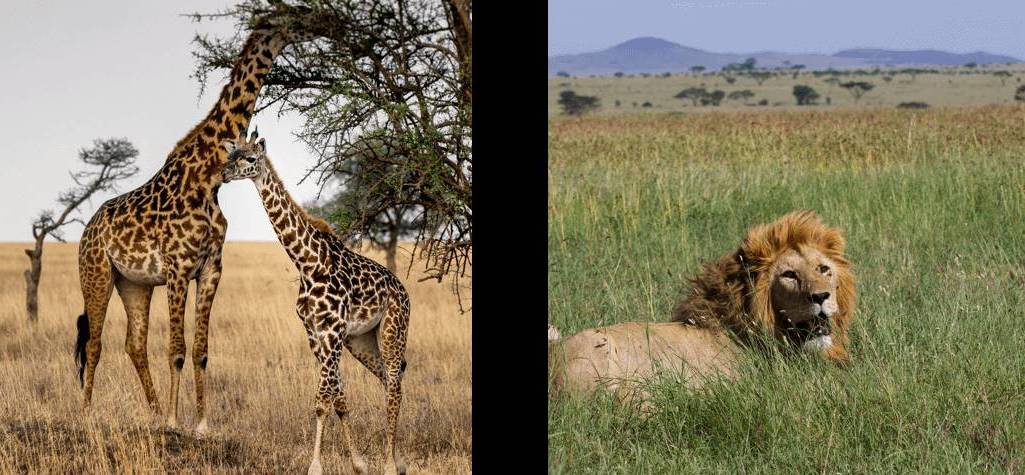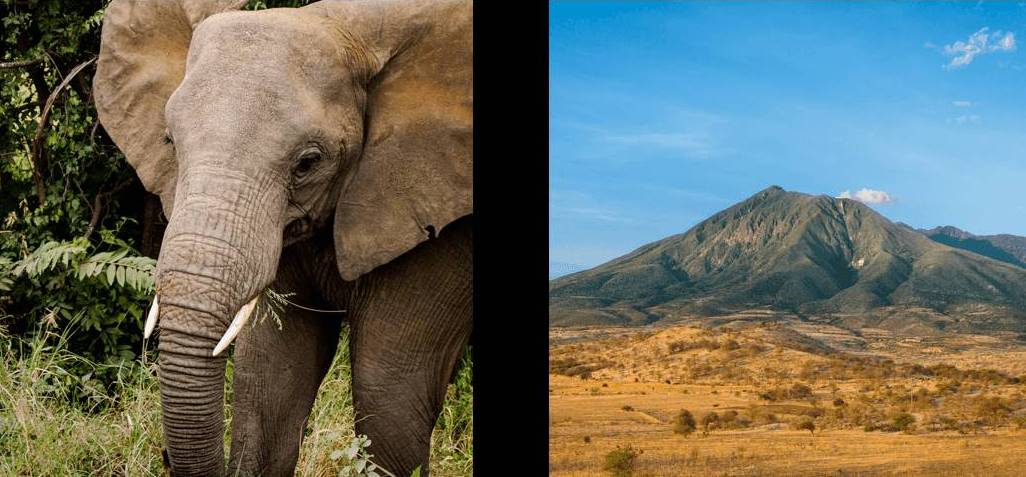 Tazania and Zanzibar
Tanzania has one of the richest histories and cultures in all of Africa. Archaeological remains have been discovered at a variety of sites that date back to the earliest traces of human life, more than three million years ago.
Sprawling across 943,000 square kilometers, Tanzania is the largest country of those that make up East Africa. Tanzania encompasses the three offshore islands of Zanzibar, Pemba, and Mafia. Together there is a population of more than 55 million people, with roughly 70 percent of those living within rural areas of the country, with large portions of the land left uninhabited.
Dodoma is the capital city of Tanzania and has a population of around 2.1 million people. The previous capital, Dar es Salaam, is today a main hub for the country with a major seaport and air gateway.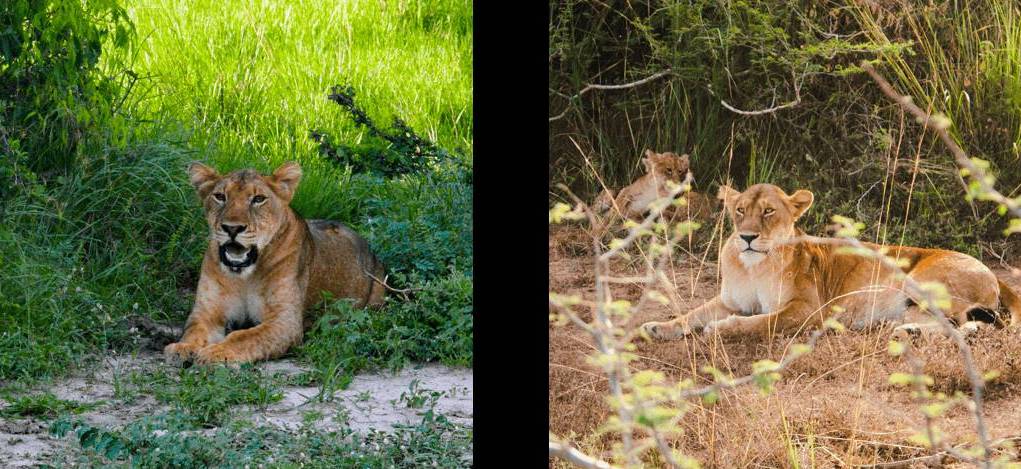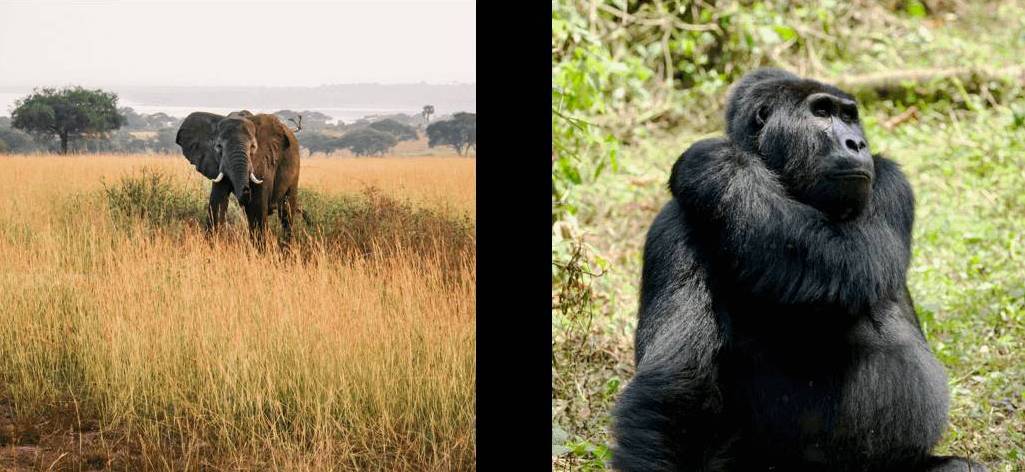 Uganda
Uganda spans an area of 241,038 square kilometers and borders Kenya, South Sudan, the Republic of Congo and Rwanda. With a population of around 35.6 million people, Uganda has a rich culture and a diversity of ethnic groups. The official spoken languages of the country are English and Swahili. From 1894, Uganda was under British rule, until it gained independence in 1962.
While neighboring countries such as Tanzania and Kenya are hugely popular safari destinations, Uganda has remained relatively untouched. The largest freshwater lake in Africa, Lake Victoria, spans a large area of the country. There are four other large lakes as well as eight major rivers. Uganda has 60 protected areas within the country and ten national parks.
The diverse landscape includes forested areas, swampland, and semi-desert, as well as vast grasslands. These are home to many animals, including giraffe, lion, monkeys, rhino, elephant, and buffalo. Uganda also has a large population of primates including the endangered Eastern Mountain Gorilla. These majestic primates can be found in the Bwindi Impenetrable National Park. The park is a popular tourist destination and has been named as a UNESCO World Heritage Site.
With breathtaking scenery, abundant wildlife, and a rich, vibrant culture, Uganda is an excellent destination for game viewing.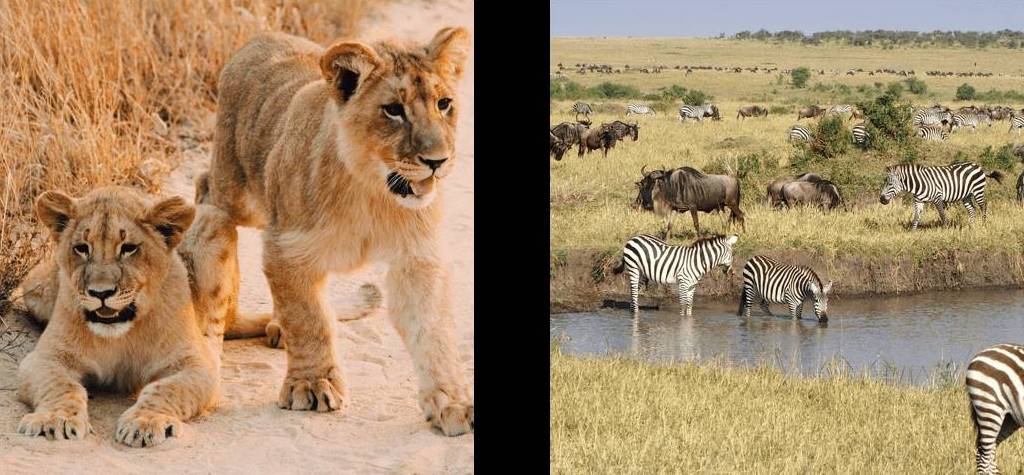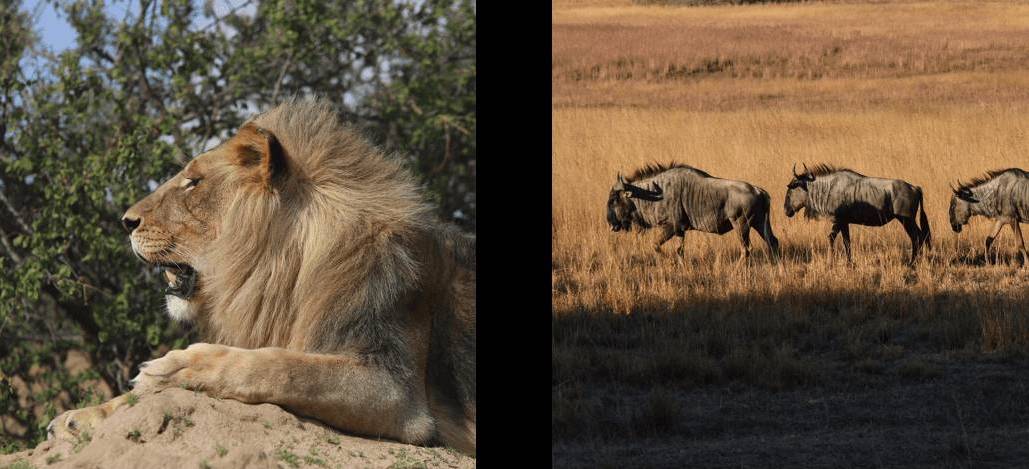 Zimbabwe & Victoria Falls
Located in Southern Africa, Zimbabwe is bordered by Mozambique, Zambia, Botswana, and South Africa. With a population of around 16 million people, the country covers 390,759 square kilometers. The most prominently spoken language is English, although there are officially 16 different recognized languages.
The population comprises various groups, with 96% belonging to the Shona and Ndebele ethnic groups. With a culture that is renowned for tradition that creates a vibrant and rich experience to visitors, Zimbabwe is an adventure for all the senses.
A strong sense of tradition and performing arts sees the Zimbabwean culture preserved through the art of song and mesmerizing, story-telling dance, an integral part of the people's desire to maintain their identity.
Another well-known part of the Zimbabwean culture are the many forms of art produced by craftsmen and artisans, most commonly stone sculptures, which can be found in most markets and villages.
Click here for a listing of current Safari Trails packages
Click here for a listing of current Safari Trails packages
Hotel Information
Safari Trails - East African Safari Tours
Arlington Block 14 Riverside Drive | Nairobi, Kenya
Managing Director:
Mona Thethy
Marketing Director:
Rajay Thethy
Affiliations Information
East African Wildlife Society KATO Bonded Member ATTA - African Travel & Tourism Association USTOA - United States Tour Operators Association APTA - Association for the Promotion of Tourism to Africa ASTA - American Society of Travel Agents
Reservations
Phone:
+254 20 2384050 / +254 20 2384051 / +254 20 8076636