Elite's Executive Director-Hotel Relations & Social Media Manager, Laura Watt, recently had the opportunity to interview Premo Brar, Owner of Nimali Africa luxury tented camps in Tanzania (including Nimali Tarangire, Nimali Central Serengeti and Nimali Mara), to gain a bit of Premo's insight with regard to his personal experiences at the properties.
We hope you enjoy this intimate glimpse into Premo's unique perspective and that it draws you into a deeper personal understanding of what makes these Camps so special (including the place Premo's family calls the "Sofa Safari", and what makes him go "Yum!")😊

WHAT SETS NIMALI AFRICA PROPERTIES APART?
As a family run company with roots in East Africa since the late 1890's, we want to share our knowledge and experience of our magical country with our guests. We have so much affection for Tanzania, a very generous land that gave us the opportunity to see and experience magnificent things. We grew up loving this land in our hearts, and that shines through when we welcome our guests.
Our camps and lodges are located in handpicked locations in key National Parks that offer exclusivity and seclusion to guests that are looking to disconnect from the everyday. Without compromising on quality and luxury amenities, guests experience unprecedented access to all the incredible wildlife experiences Tanzania has to offer. We share our passion for African wildlife and its conservation for future generations to come.
With a private conservancy as part of our portfolio, there is nothing more exclusive than thousands of acres full of beautiful animals and wonderful flora all just for our guests to enjoy. Our guests can have a picnic wherever they want or have dinner watching the sunset from underneath a vast acacia tree. We think that's the true luxury today. Of course we must never lose sight of our enormous commitment to the conservation of wildlife, because that is precisely our greatest resource.
WHAT FEELING OR EXPERIENCE DO YOU MOST DESIRE GUESTS OF THE CAMPS WALK AWAY WITH AFTER A STAY?
We want our guests to enjoy a once-in-a-lifetime experience and know Africa as we know it: a home away from home. We hope our guests use this time on safari to disconnect from the everyday and reconnect with nature.
DO YOU HAVE A FAVORITE PLACE AT WHICH TO SPEND TIME ON-SITE AT THE CAMPS?
Nimali Tarangire – Lounging by the pool overlooking the waterhole and watching the wildlife activity throughout the day. We call it the "Sofa Safari".

Nimali Central – By the campfire, under the broad canopy of a large acacia tree with lanterns hanging from every branch and chairs surrounding an open fire where flames dance to the stories of the night.

Nimali Mara – Soaking in the huge copper bath tubs, with windows that overlook and open up to endless plains of the Great Serengeti.

FAVORITE PLACE OR SPOT TO VISIT OFF-SITE(S)?
Nimali Tarangire – We have two riverbeds in our private concession and our favorite spot has to be where they both meet. It's always busy with elephants digging up for water and has a huge stunning baobab perfect for a picnic lunch.
Nimali Central – We have a beautiful hill just behind camp with mesmerizing views of the plains, and we love having sundowners there.
Nimali Mara – It has to be spending time by the Great Mara river, especially during the renowned wildebeest migration crossings.
WHAT IS YOUR FAVORITE FOOD/DISH TO EAT ON SITE(S)?
Nimali Tarangire – The Lamb Shanks at Tarangire are to die for, and the fresh lemongrass iced tea is so refreshing. We have lemongrass that grows naturally around the camp.
Nimali Central – The freshly made spinach and ricotta ravioli is delicious. So is the cashew nut pie for dessert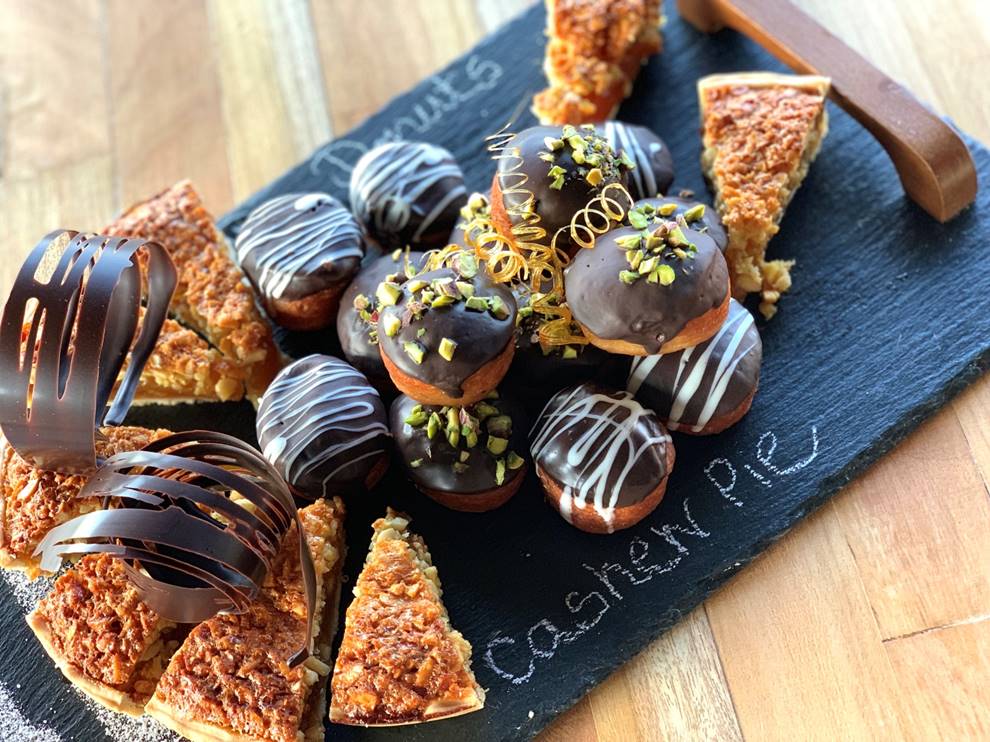 Nimali Mara – Mini Mandazis coated in Chocolate. (The twist to the local mandazis, which are like mini doughnuts covered with chocolate sauce and pistachios. So Yum!)
Note: The camps also do amazing bush soups and freshly baked bread that's a classic throughout all of them.
When we are able to fly in fresh tuna, Melissa our head chef prepares sushi. Most of our guests are usually blown away by having fresh sushi in the middle of the bush.
WHAT IS THE MOST MEMORABLE MOMENT YOU HAVE PERSONALLY EVER EXPERIENCED AT (ANY OF) THE CAMPS?
Nimali Tarangire – Having breakfast early morning in the dining area as two huge male lions walked over to the waterhole. It was such a spectacular sight.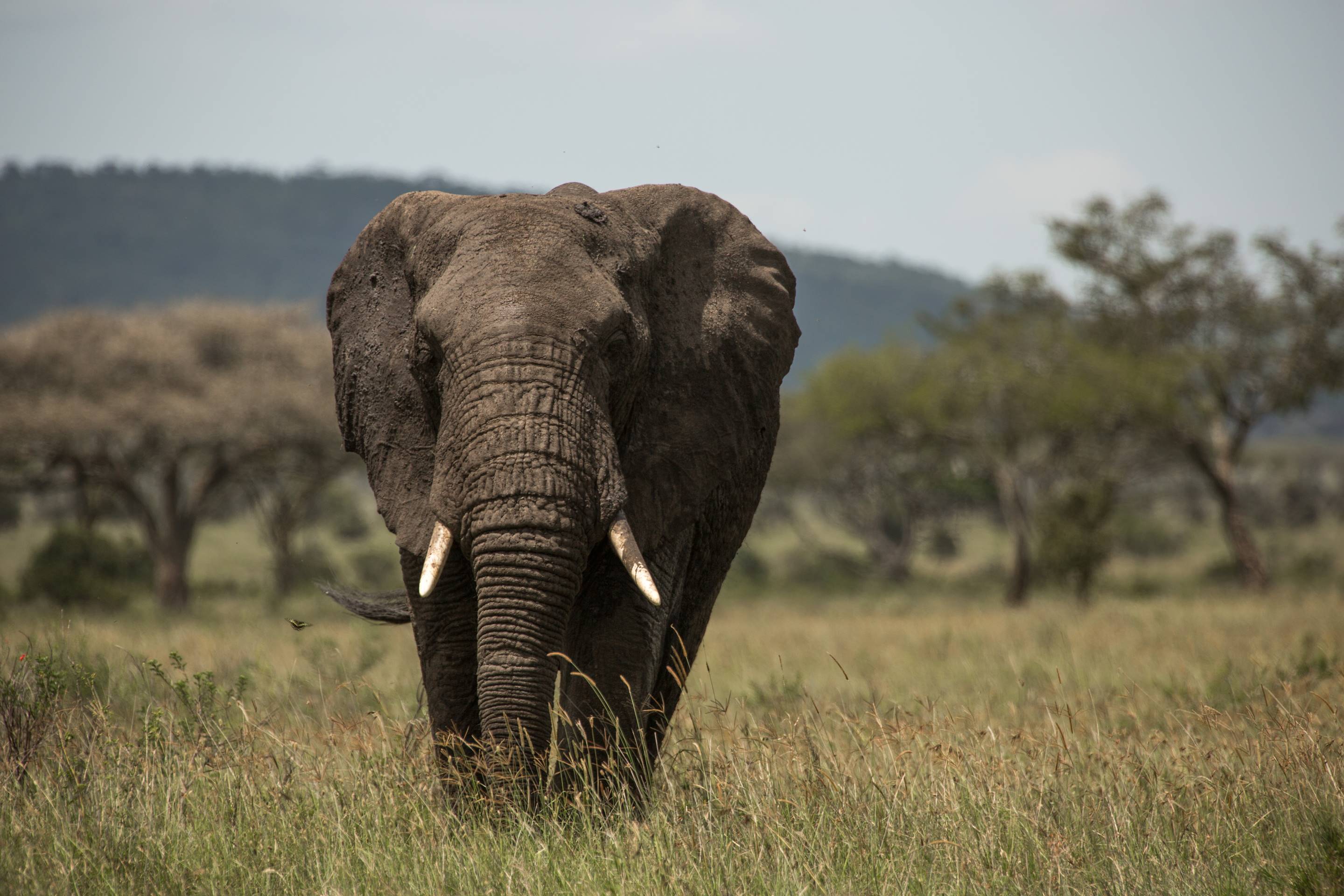 Nimali Central – During sundowners while my son was enjoying his hot chocolate, we spotted a herd of elephants. My son, who was then only 18 months old, knew what an elephant was. In that moment I realized how important it is for us to preserve our wildlife for the future generation, and what a lucky childhood he had with the privilege of going on safari every weekend.
Nimali Mara – The first night we spent at this camp after the opening, we could hear the migration and lions roaring all around camp. Opening up those curtains in the morning and watching the migration right outside our room was definitely one of our most memorable moments.
WHAT WAS THE MOST UNIQUE EXPERIENCE YOU EVER ARRANGED FOR A GUEST?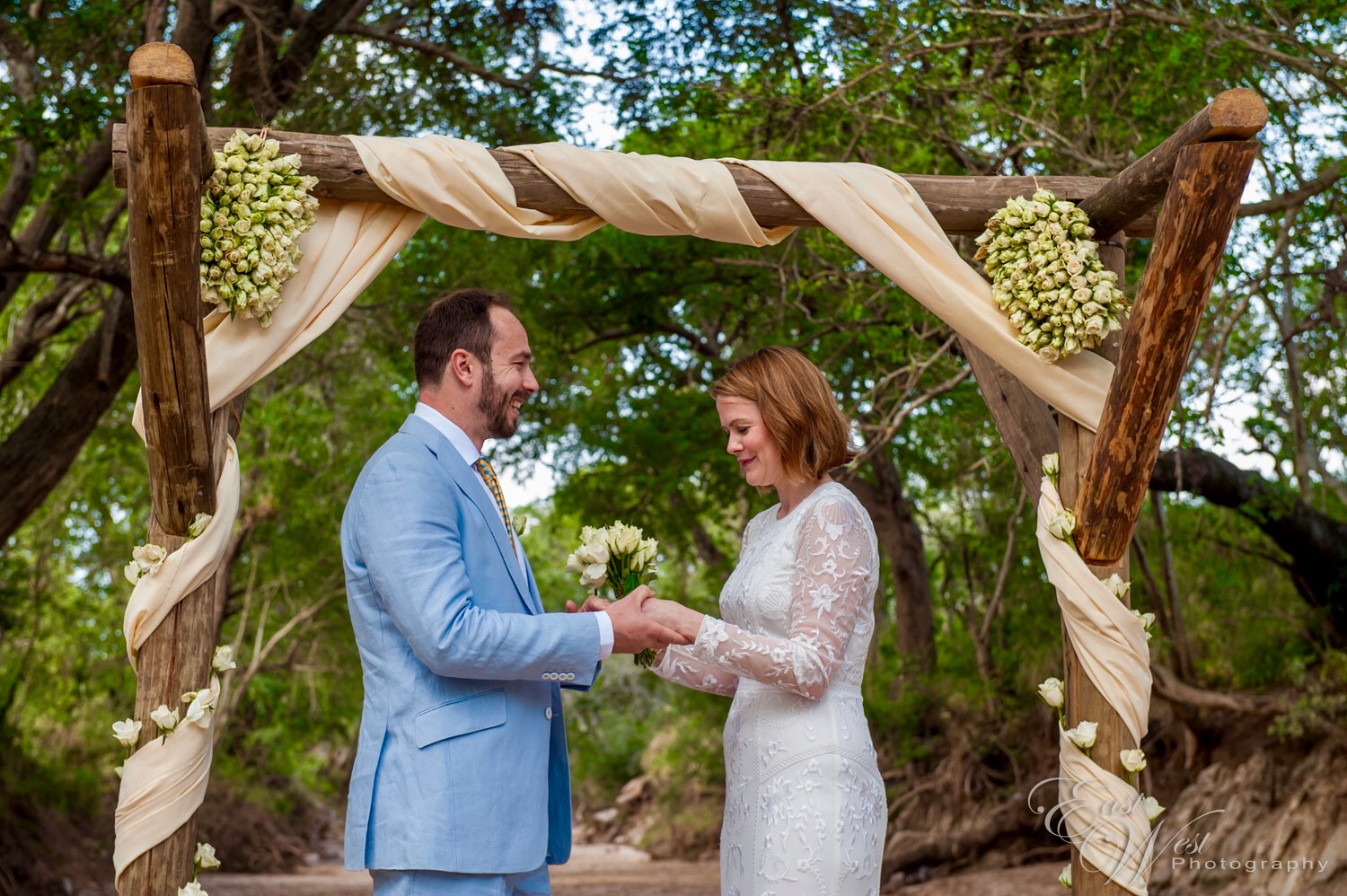 We surprised a couple with a beautiful and intimate wedding ceremony in the riverbed of Nimali Tarangire. They were such a cute couple, and it brought us such joy to see how happy they were with our arrangement.
FAVORITE PART OF MANAGING THE CAMPS?
Being able to go on safari every weekend with our family & friends, and the opportunity to meet new people and build new friendships.
OUR THANKS TO YOU, PREMO, FOR YOUR THOUGHTFUL AND WHOLE-HEARTED SHARING – IT'S BEEN A PLEASURE FOR US TO GET A GLIMPSE INTO WHAT DRIVES YOUR PASSION FOR THESE PROPERTIES AND THE PRECIOUS LAND ON WHICH THEY SIT!
THANKS ALSO FOR TREATING US TO A LITTLE "SOFA SAFARI" OF OUR OWN WITH THIS SPECIAL FOOTAGE FROM THE NIMALI NIGHT-CAM:
An additional note re: Nimali Africa's dedicated commitment to Conservation and Community:
"We all have a part to play in protecting this magnificent continent and creating a legacy for the next generation." ~ Nimali Africa
Nimali Africa's belief that "nature is Africa's greatest wealth" is backed up by their passion for conservation and community.  From their efforts to thwart human encroachment and poaching,  to their use of eco-friendly practices and products at the Camps, to contributions to local community development in the ways of education, employment and clean water, Nimali Africa operates with a devotion to responsible tourism and a commitment to conservation.
---