Property Description
"Owned by the Champalimaud family, this five-star hotel is encircled by a top-100 rated links golf course. But this is not your traditional golf hotel. It is not even your traditional hotel. It looks more like a city art gallery, or perhaps the headquarters of a software company, built in the sand dunes." ~ The Telegraph
Surrounded by the natural beauty of Sintra National Park, just 30 minutes from Lisbon and five minutes from the charming fishing village of Cascais, is a hotel like no other: The Oitavos. This sun-splashed modern gem features 142 stylish guest rooms, lofts and expansive specialty suites.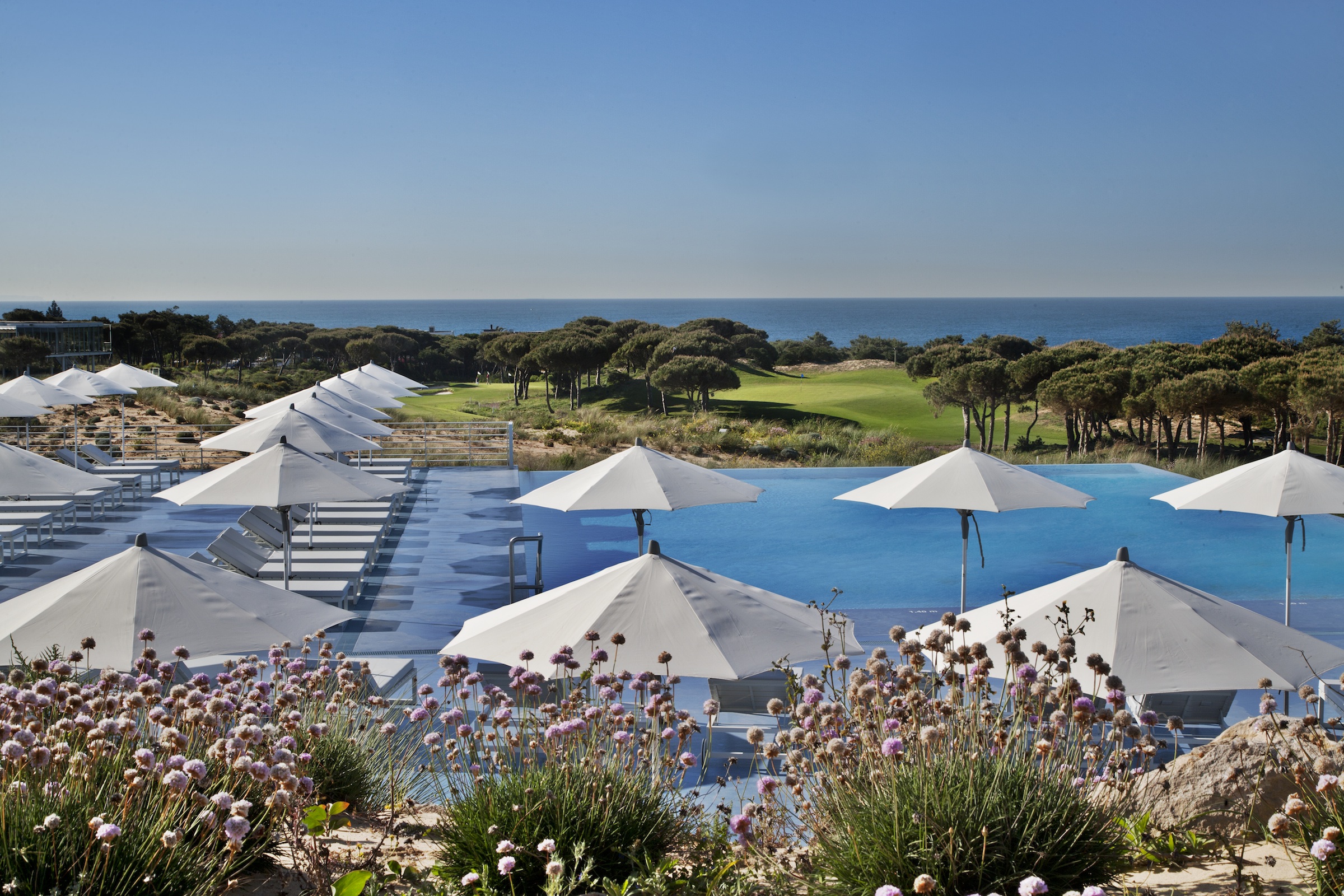 The Oitavos' winemaker owner has bestowed on the hotel a unique gastronomic and wine focus. This guests can enjoy in a range of settings from the elegant Ipsylon Restaurant and Bar to a private Chef's Table experience to sushi at The Oitavos Japanese Bar.
Blessed by the legendary mild climate of Portugal's Estoril Coast, The Oitavos is a year-round destination for active travelers, from golfers to water sports enthusiasts. The hotel's Oitavos Dunes Golf Course ranks among the world's best; the estate is also home to an exceptional Equestrian Center, Health and Racket Club, and luxury spa, while just minutes away is the famous surfing beach of Guincho.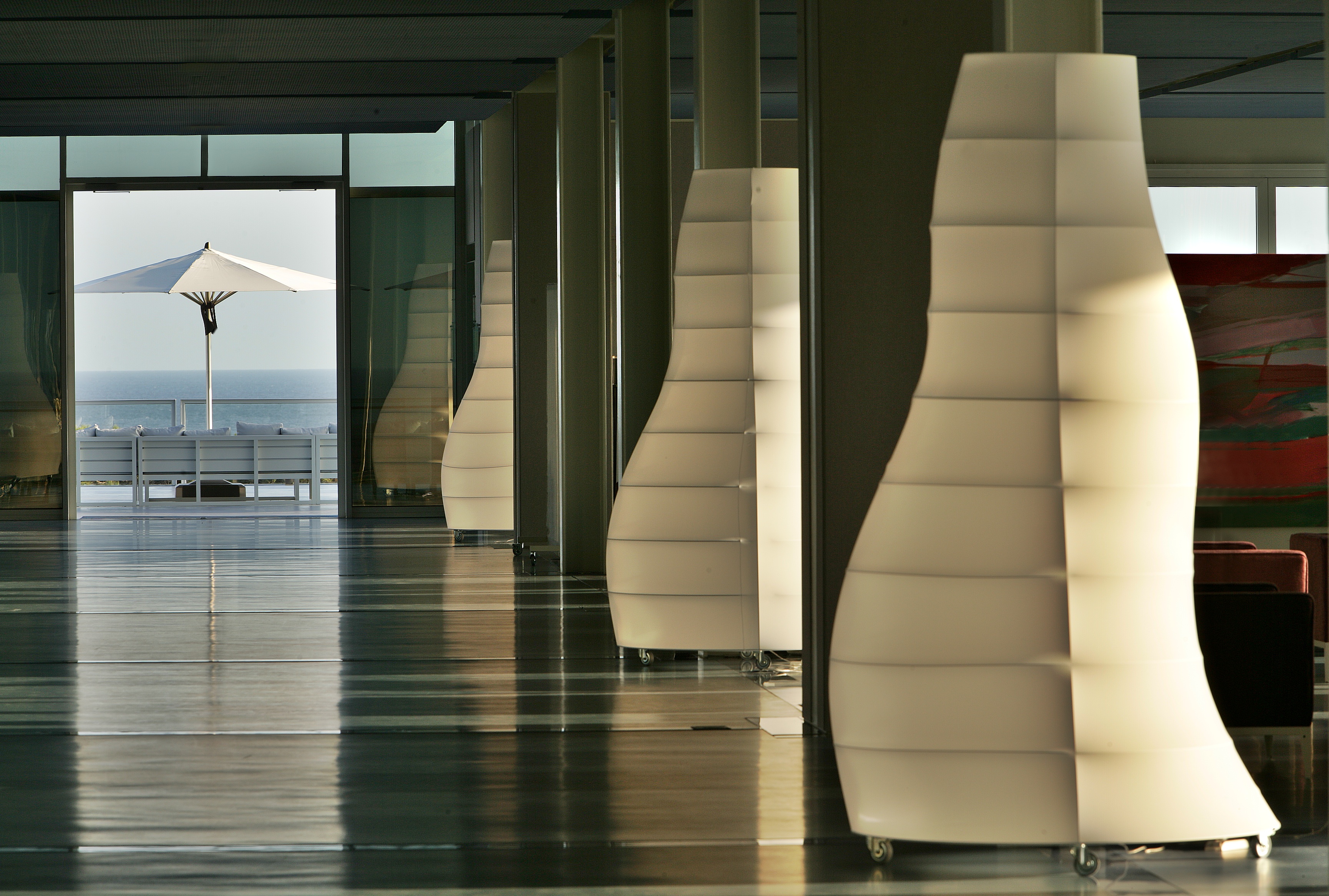 Stepping out onto their private balcony, guests are treated to views spanning from the Atlantic Ocean to the award-winning Oitavos Dunes golf course to serene pine forests, and perhaps no views are more stunning than the 360-degree vistas from The Forte, the hotel's most exclusive suite, with its own private swimming pool and sun deck.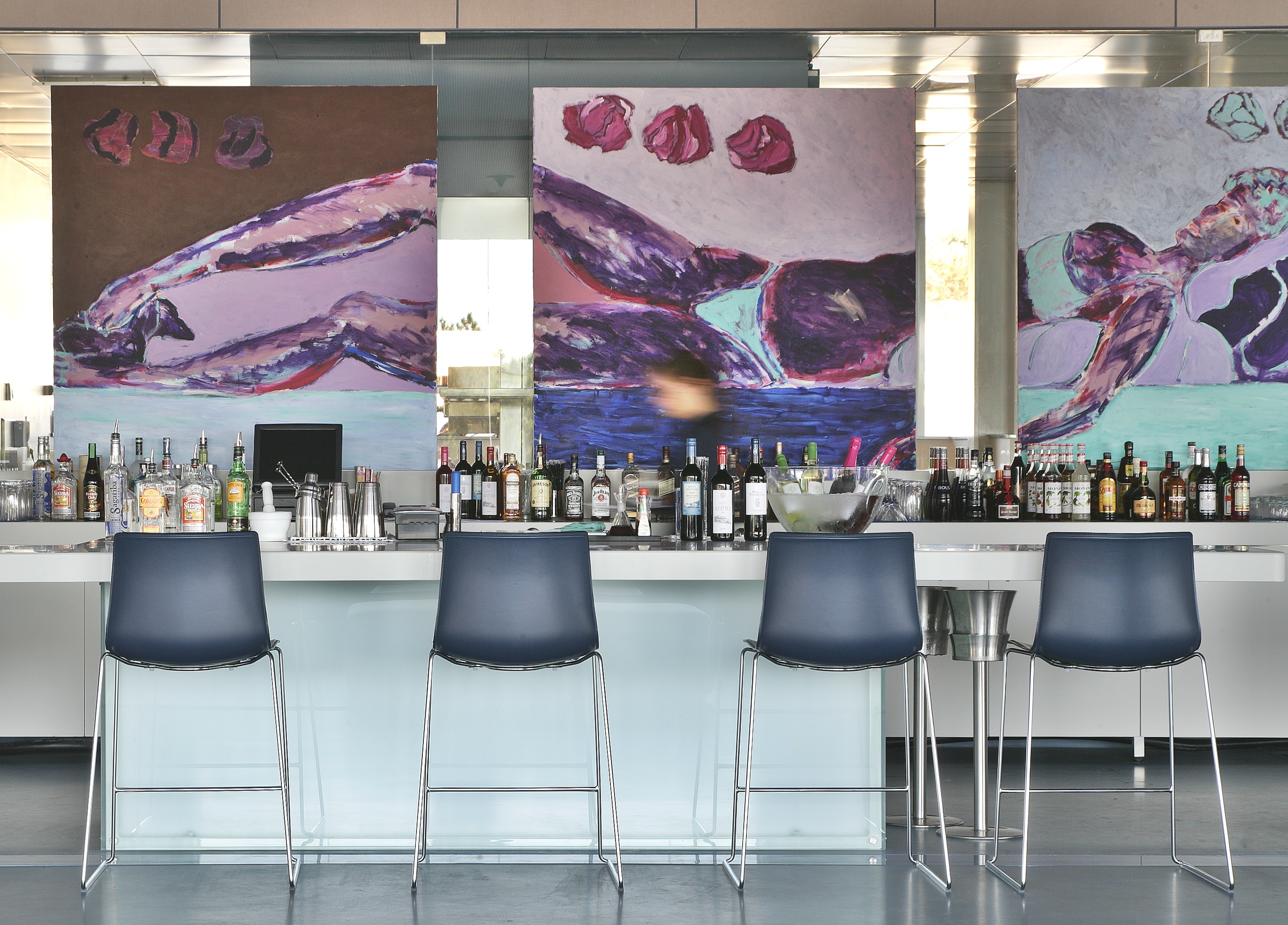 Dining
Ipsylon Restaurant & Bar: This sleek and elegant space entices guests with a menu of traditional Portuguese and French cuisine with coastal influences, from creative cocktails and canapés to full meals paired with fine wines to delectable sweets. An exclusive Chef's Table, set within the exhibition kitchen, offers a private dining experience for parties of two to six and features a bespoke menu created daily by Chef Cyrill Devilliers.
The Oitavos Japanese Bar: This interactive space features the region's highest quality sushi and sashimi, prepared to perfection in front of each guest.
Verbasco Restaurant & Bar: Located at the Clubhouse of the Oitavos Dunes golf course, Verbasco presents regional Portuguese specialties alongside international cuisine, all prepared from the freshest locally sourced products. Terrace seating affords spectacular views of the Atlantic.
Atlantico Pool Bar: Guests can enjoy a wide selection of light meals, salads, tapas and refreshing drinks at this open-air poolside restaurant, open summers only.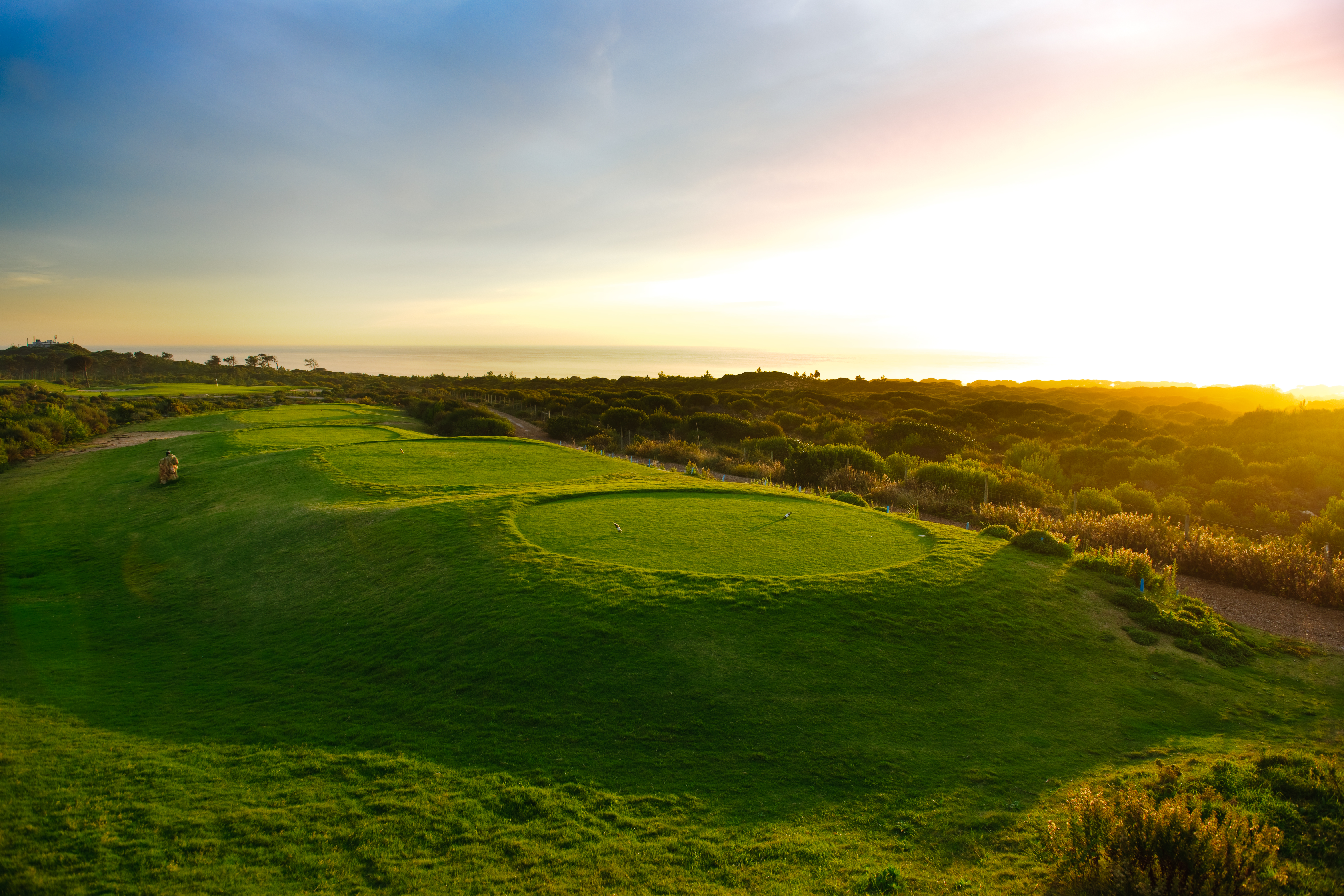 Recreation
Oitavos Dunes Golf Course: Ranked among the top 100 golf courses in the world by Golf Magazine and Golf World UK, this spectacular course features stunning Atlantic views from all 18 holes. Tee times every 12 minutes ensure plenty of time for a relaxing round. Golf clinics and individual golf lessons are available. Oitavos Dunes was named Europe's golf destination of the year for 2016 by IAGTO Awards and the Luxury Golf Resort of the Year by Luxury Travel Guide.
Quinta da Marinha Health Club: Just five minutes from the hotel, this sophisticated health club features eight tennis and nine paddle tennis courts, two indoor swimming pools, and an expansive fitness center with top-notch equipment and a variety of classes.
Equestrian Center: Guests have access to horseback riding on forest and sand dune trails through this 250-stable facility, which also features a large indoor arena and grassed competition show ground.
Water sports: Surfing lessons are available at the famous surfing beach of Guincho, just five minutes from The Oitavos; also available are sailing, stand-up paddle boarding and speedboating.
Land sports: Guests can rent bicycles at The Oitavos for rides along the coastal bike path or through the golf course. Also available are helicopter tours, go-karts and Segways, and guided mountain biking tours.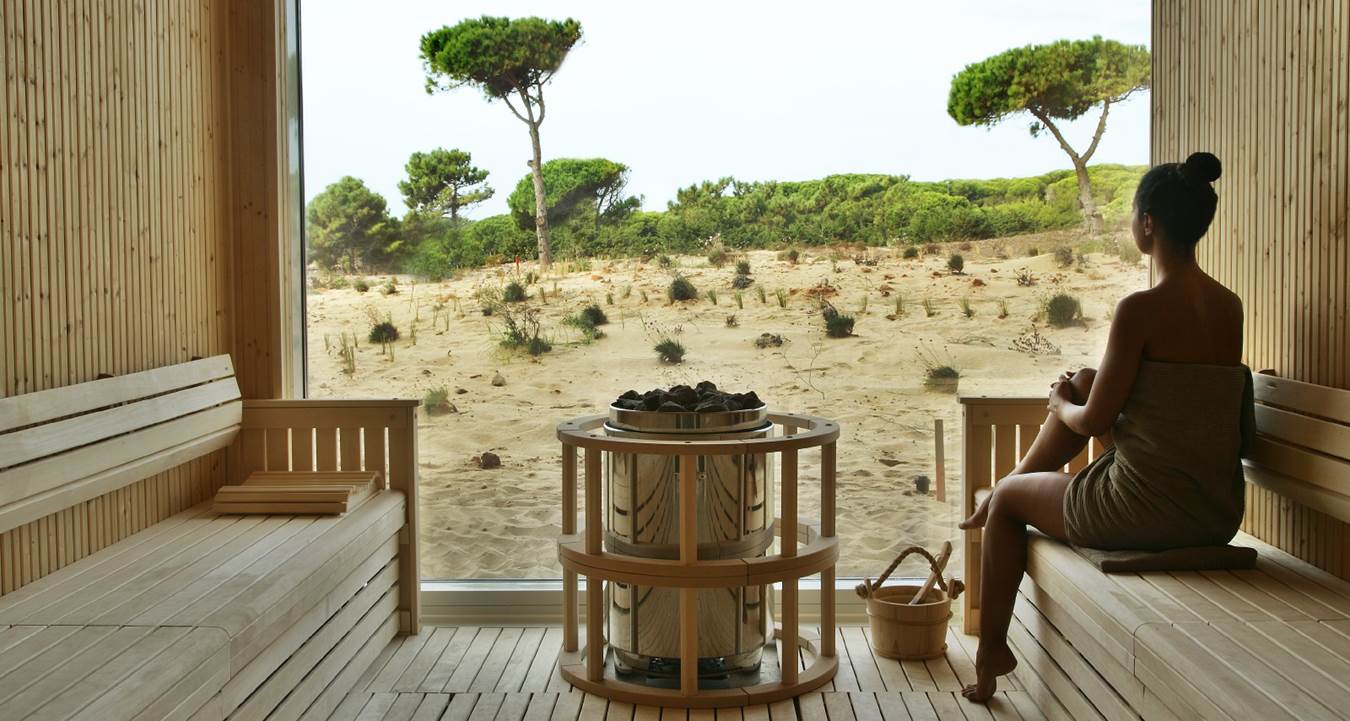 Spa
With 10 treatment rooms, The Spa at The Oitavos invites guests to unwind with a tempting menu of massages, facials and body treatments inspired by the healing benefits of the ocean. The Spa's Balneotherapy area features an indoor jet pool, sauna Turkish bath and Jacuzzi, ice fountain and shower. Among its signatures are a sea salt exfoliation with mint and sugar and water therapies including a soothing seaweed or milk and honey bath. Spa-goers can also enjoy open-air yoga classes and individual lessons.
Meetings and Events
The Oitavos caters to sophisticated executive meetings with 11 meeting rooms — the largest at more than 8,000 square feet, and all with plenty of natural daylight, a full range of audiovisual technology, and supported by a well-equipped business center. There are spectacular indoor and outdoor settings for weddings and social events, and a wide array of recreational offerings, along with the option to book the full hotel, make The Oitavos an ideal choice for incentive groups.
Top Selling Points of The Oitavos
Located within the natural surroundings of Sintra National Park, overlooking the Atlantic Ocean and only 5 minutes from the charming fishing village of Cascais
All 142 rooms with sea view and private balconies
Rooms have at least 64 square meters
The hotel's owner is a wine maker, providing unique gastronomic and wine offerings at both the hotel and the clubhouse, with special recognition to the Chef's table situated inside the see-through kitchen
The Oitavos Dunes Golf Course – ranked 58th in the top 100 golf courses in the world by Golf Magazine – boasts Atlantic Ocean views from all 18 holes and tee times every 12 minutes, allowing golfers enough time and space to enjoy their round
Full-service spa – a National Geographic Traveller recommendation – features 10 treatment rooms and offers a natural approach to well-being combining the healing benefits of seawater with a host of organic and ocean-inspired beauty and health treatments.
Health and Racquet Club with 3 squash courts, 8 tennis courts and 9 paddle courts
Equestrian Center with 250 horses
Surf lessons on one of the most well-known surfing beaches – Guincho – located just 5 minutes from the hotel, among others
A 9 km long coastal pedestrian and cycle path connects The Oitavos to Guincho beach; another path leads to the charming fishing port and chic seaside town of Cascais.
Top Lisbon Coast Selling Points
Perfect blend of golden sandy beaches and beautiful landmarks such as Sintra National Park, the charming fishing village of Cascais and Portugal's lively capital, Lisbon.
Seven hills, historical monuments, palaces, museums, shopping and nightlife of Lisbon.
Coastal town of Cascais with cobblestone streets, museums, shops and beautiful beaches, one of which is Guincho Beach, famous for its surfing.
The village of Sintra, a UNESCO World Heritage Site, is a legendary reference of Portuguese culture.
The Quinta da Marinha Equestrian Centre, considered one of the largest and best-equipped centers on the Iberian Peninsula, offers a wide range of activities including horse riding lessons, obstacle courses, polo and dressage.
The Estoril coast is renowned for surfing and is suitable for surfers of all levels of experience. More experienced surfers can take to Guincho beach, known for its beauty and the strength of its waves.
Click here to check rates and availability or to confirm a reservation at The Oitavos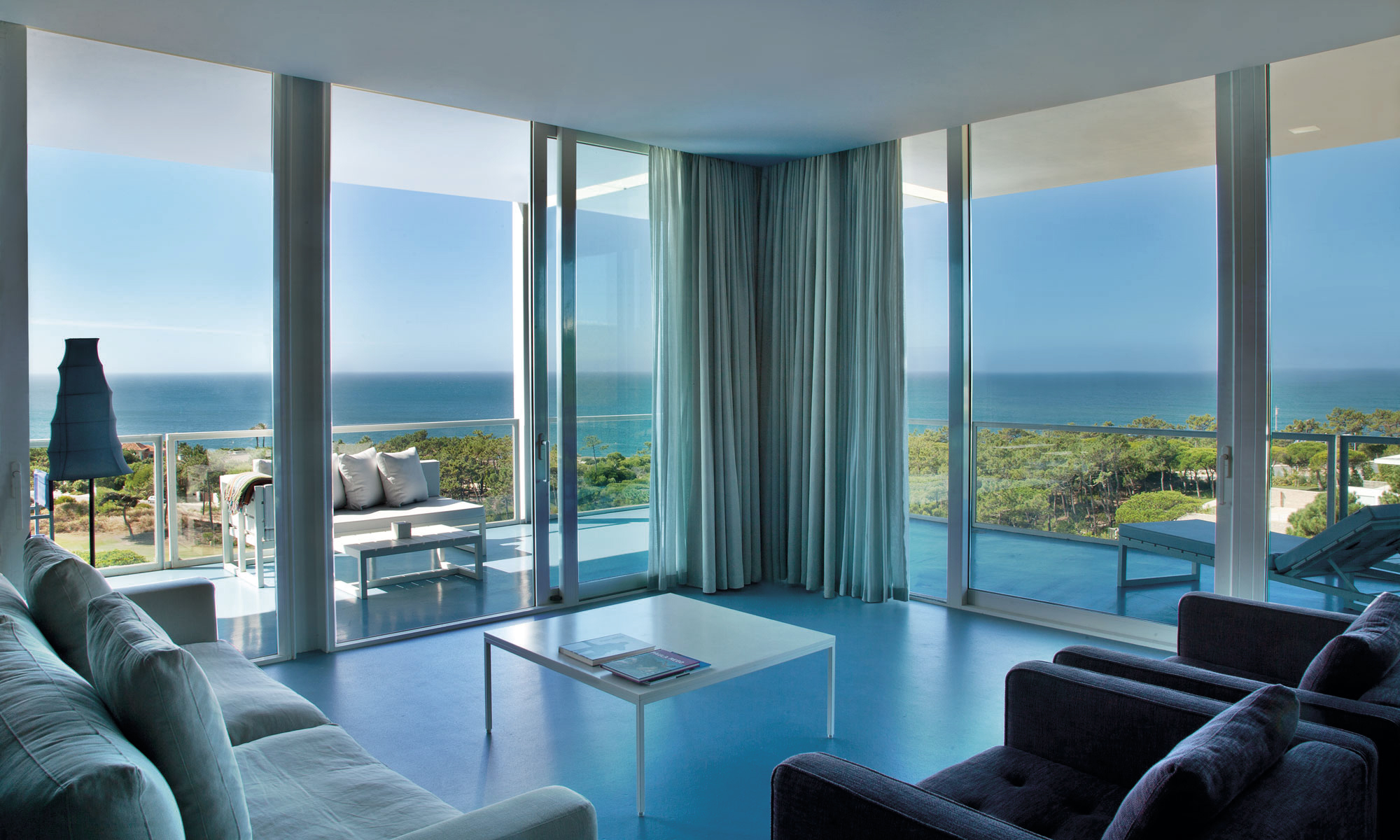 Hotel Promotions
Click here for a list of current promotions at The Oitavos
Hotel Information
The Oitavos
Quinta da Marinha, Rua de Oitavos 2750 - 374 | Cascais, Portugal
General Manager:
Miguel Montez Champalimaud
Director of Sales:
Frederico Champalimaud
Director of Sales E-mail:
Reservations
No. of Rooms:
14 Rooms; 126 Lofts, 2 Master Suites and one 1-Bedroom Suite Private Villa
Airport:
Lisbon International Airport: 30 mins; 20 mins. from private air strip; helipad on site