Property Description
Set in the vast Serengeti plains of northern Tanzania, Nimali Central Serengeti offers an authentic, intimate safari experience with just eight tented suites surrounded by breathtaking, wide-open views. The luxury camp is perfectly situated on the path of the Great Migration, giving guests a spectacular vantage point of the annual crossing, as well as an abundance of local wildlife year-round.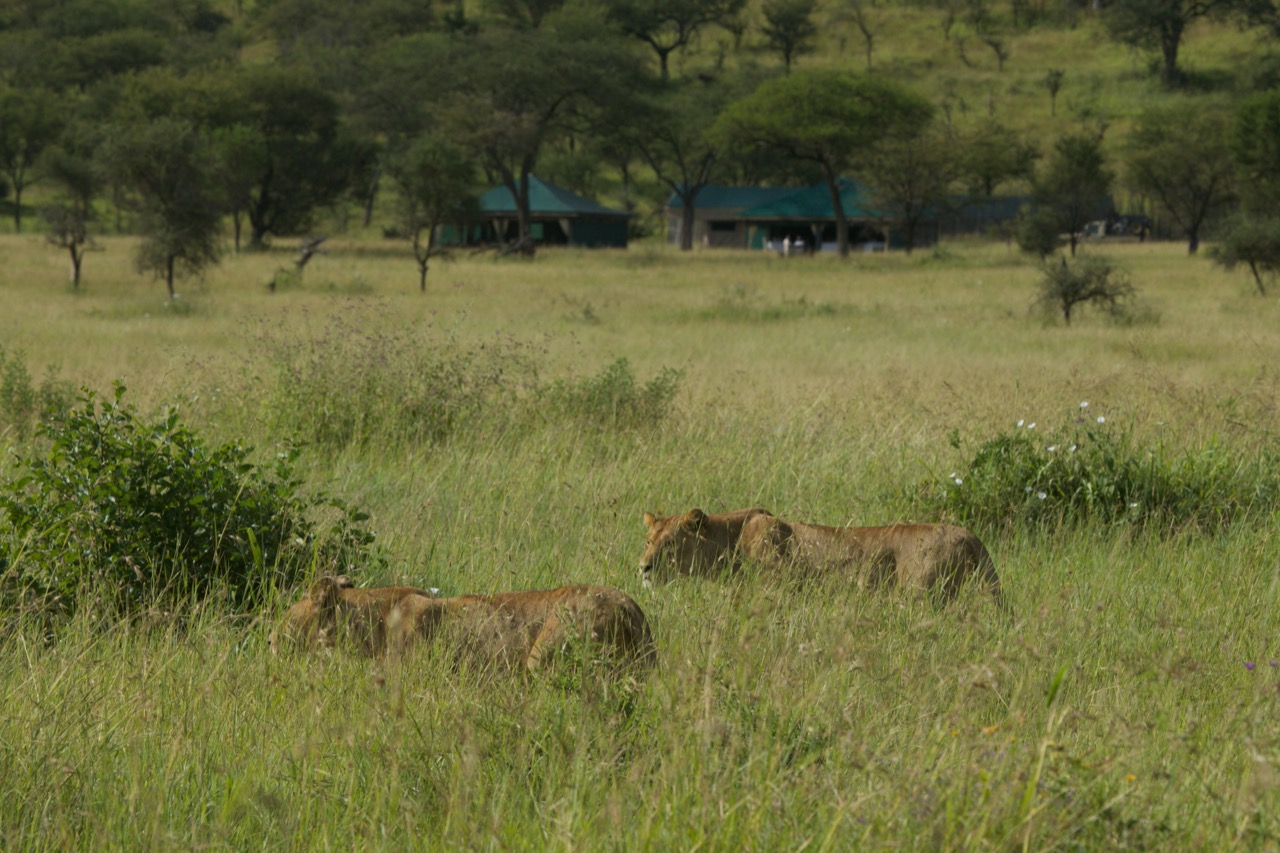 Providing modern comforts with minimal impact on the environment, each guest suite combines stylish furnishings with the spirit of adventure of a bygone era, with large, comfortable beds, Persian carpets, wide private verandahs, and en-suite baths with rain showers. Dining and lounge tents are wide open to views of the plains and hills and provide welcoming spots to gather and share photos and stories.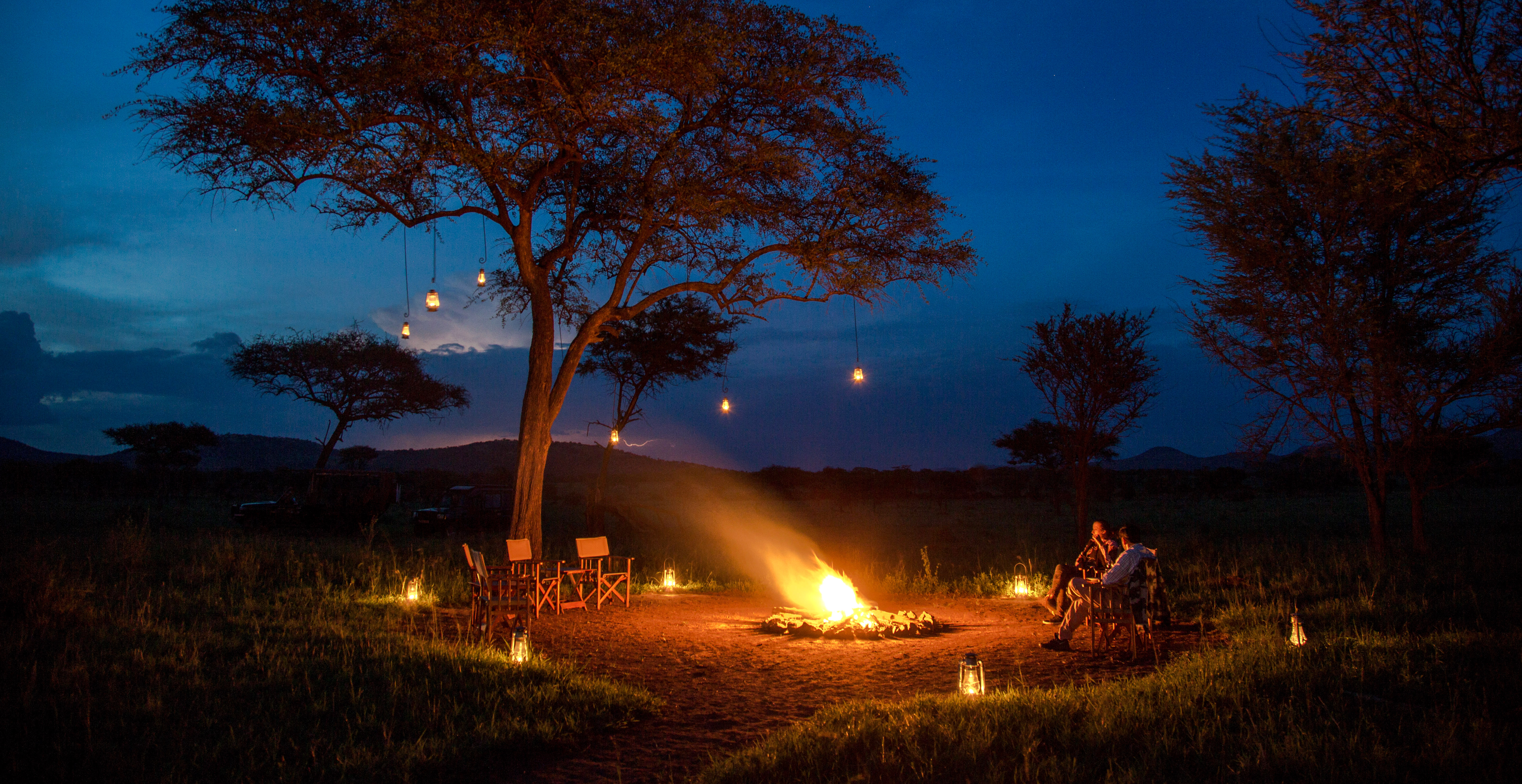 Guests of Nimali Central Serengeti can explore the Serengeti and its magnificent wildlife by guided game drive. Soar high above the plains in a thrilling hot-air balloon safari. Luxuriate in the privacy of their own tent with a healing spa treatment inspired by local flora and fauna and the raw beauty of the Savannah. And, in the evening, sip sundowners by an open fire, under a lantern-dotted acacia tree against the endless, starry African sky.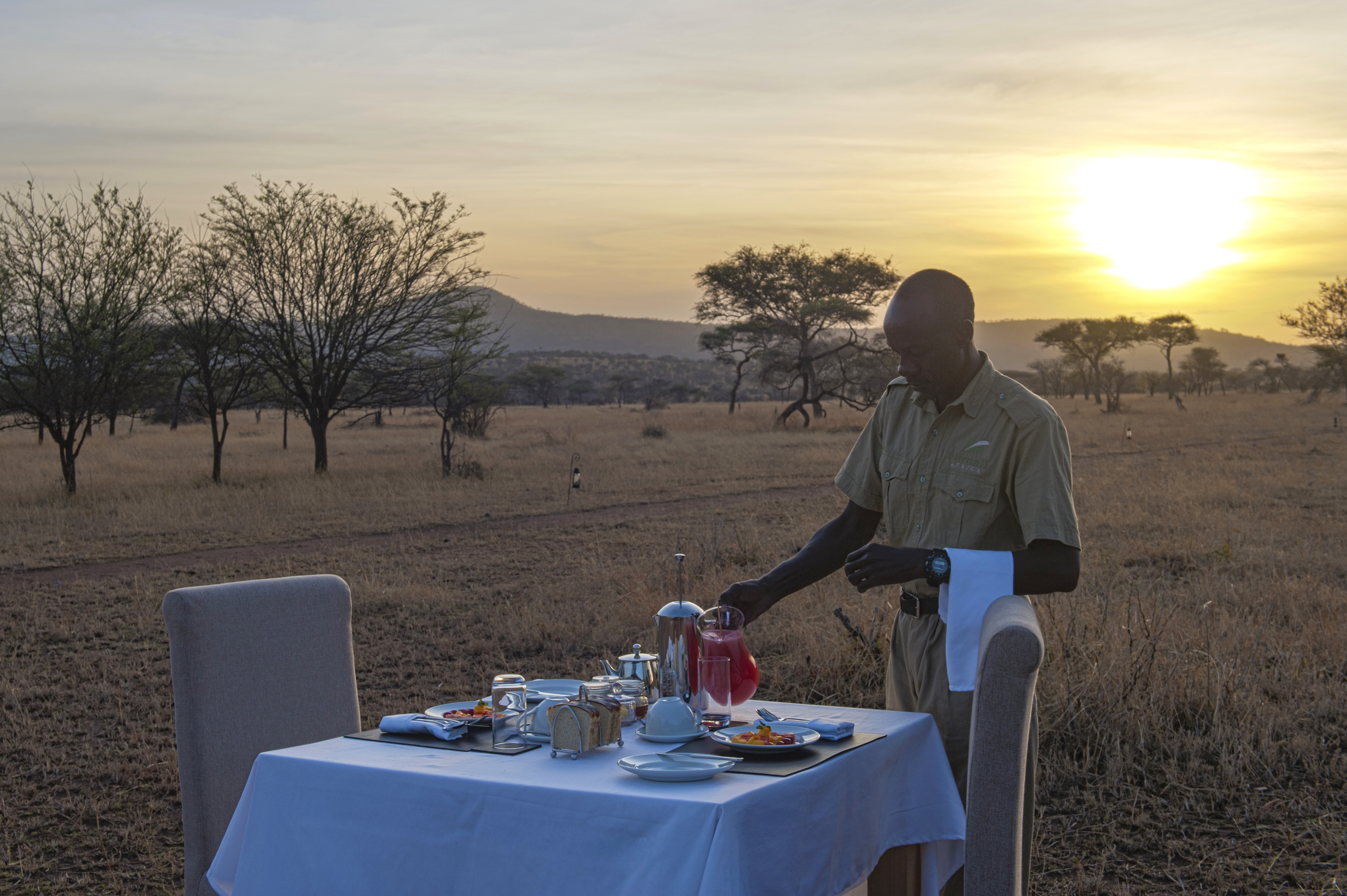 Dining
Nimali Central Serengeti's dining tent opens to spectacular views of the surrounding plains and passing wildlife. Guests can also dine on the privacy of their veranda. Champagne bush breakfasts, bush lunches, and candlelight bush dinners under starlit skies can be arranged and are an unforgettable treat. Evening sundowners are served by an open fire under the expansive canopy of an acacia tree.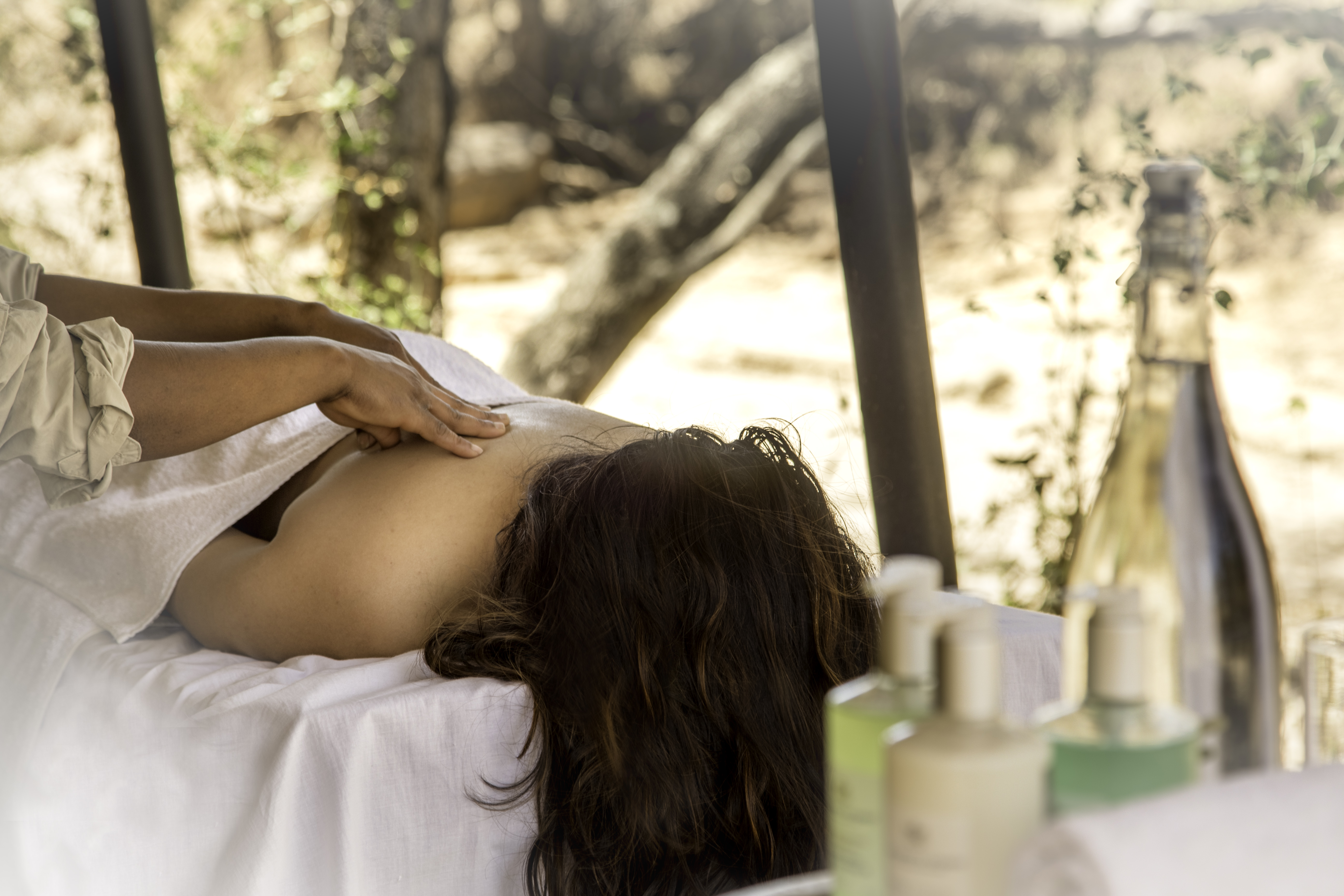 Spa Services
In the privacy of their own tent, guests can enjoy a selection of spa journeys and healing treatments under the expert hands of Essence Spa's skilled therapists. Treatments are inspired by the raw beauty of the Savannah and incorporate natural local elements selected for their purity and cultural authenticity. (Note: spa treatments are on request and must be arranged prior to arrival.)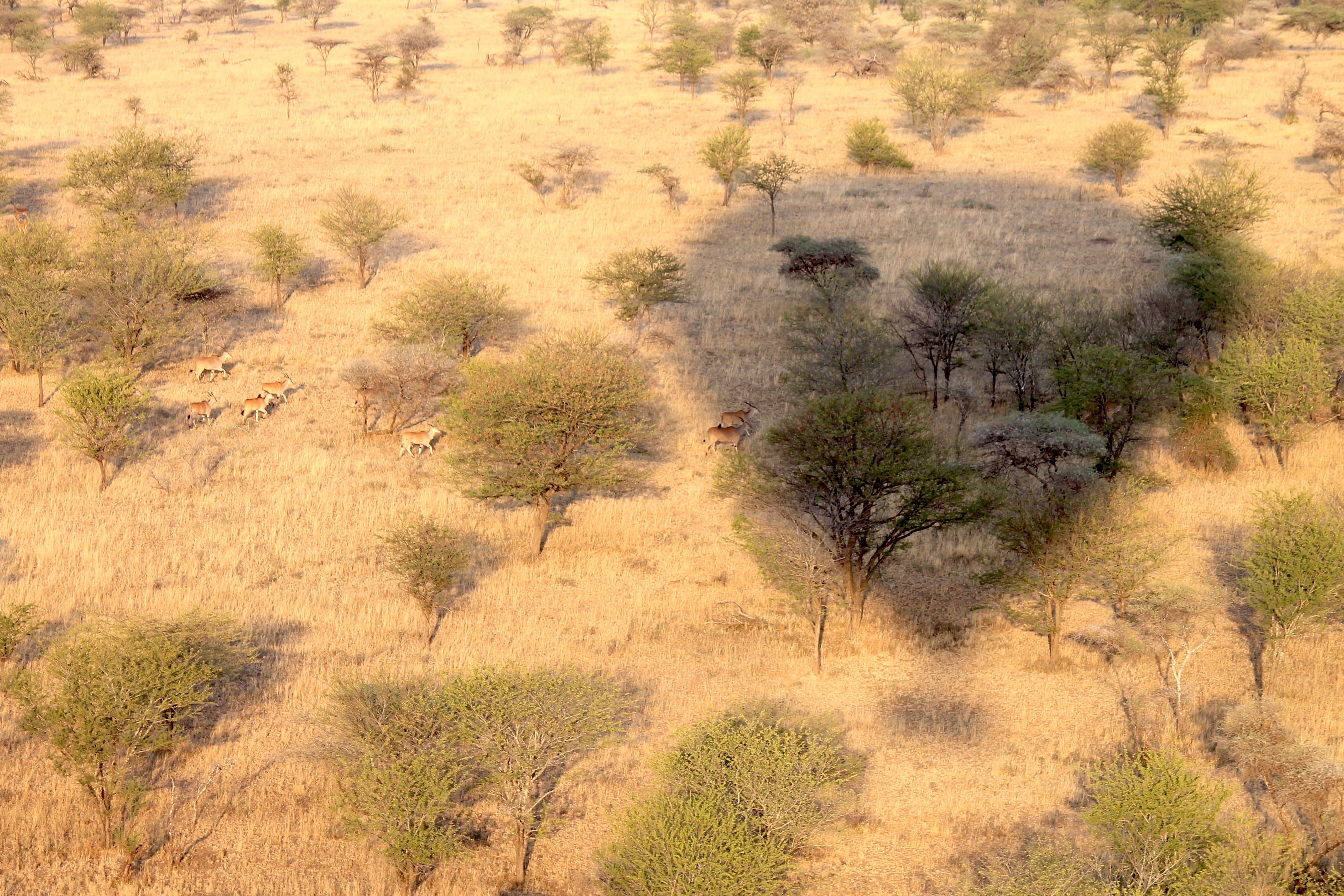 Experiences
Safaris: Guests can observe big game from the camp, on a guided game drive, or by hot-air balloon safari. Nimali Central Serengeti is perfectly situated along the path of the annual Great Migration, during which tens of thousands of wildebeest and zebra traverse the plains in what is considered the greatest wildlife show on earth. The surrounding area is also home year-round to vast herds of buffalo and elephants, giraffe, and predators from lions and cheetahs to hyenas.
Top Selling Points of Nimali Central Serengeti:
Set in the heart of the Serengeti plains in northern Tanzania, part of the Serengeti Mara ecosystem, with breathtaking views over the hills and plains and on the path of the renowned migratory route.
Charming and intimate tented camp (with only 8 tented suites) designed for a truly authentic safari experience with an abundance of game all year round.
Located in a quiet spot on the plains with endless views and where few vehicles venture.
Game viewing can be done from camp, on guided game drives or possibly from up high in a balloon (at a supplement).
Guests can enjoy sundowners and private bush breakfasts and lunches with butler.
Spacious and airy rooms with fixed wooden doors, large net-windows overlooking the plains and a wide, private veranda.
En-suite bathrooms have invigorating rain showers, vanity units with double basins and flush toilets, fixed bathroom walls and wooden doors.
Private in-room spa treatments. (Note: spa treatments are on request and must be arranged prior to arrival.)
Two of the tents can be converted into a family tent with an enclosed, connecting walkway that allows easy access between the tents while maintaining complete privacy.
Click here for the Nimali Central Serengeti fact sheet.
Top Selling Points of Serengeti National Park:
Serengeti National Park, a UNESCO world heritage site, is one of the most renowned wildlife parks in the world, and is well known for its great migration.
The Serengeti (approximately 14,763 sq. km in size) is made up of vast, open savannahs and guarantees an exceptional year-round safari experience.
The variety and sheer numbers of wildlife in the Serengeti is unmatched to anywhere else in Africa, which makes it an integral part of a Tanzanian safari.
Click here to check rates and availability or to confirm a reservation at Nimali Central Serengeti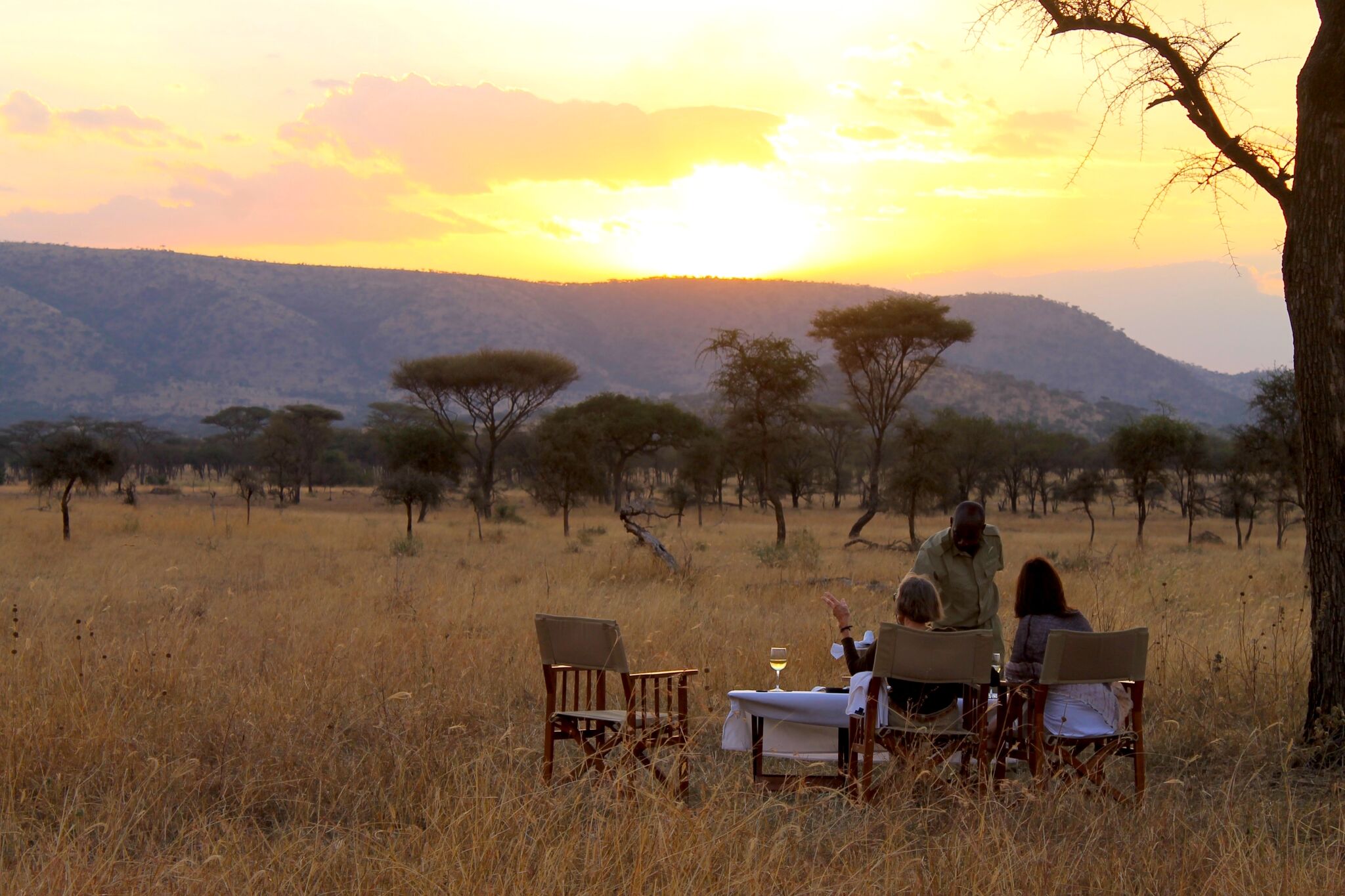 Hotel Promotions
Click here to view a selection of experiences on offer at Nimali Tarangire
Hotel Information
Nimali Central Serengeti
| Serengeti, Tanzania
Phone:
+255 (0) 758 311 750
Sales & Reservations:
Simran Makwana
Sales & Reservations Email:
Mailing Address:
Nimali Africa
Sable Square
P.O. Box 2353
Arusha
Tanzania
Affiliations Information
Nimali Africa
Reservations
Reservations Manager:
James John
Phone:
+255 (0) 758 311 750
No. of Rooms:
8 Tents, including a Family Suite
Airport:
Arusha airport: approx. 1.5 hours Seronera airstrip: approx. 40 mins.