Property Description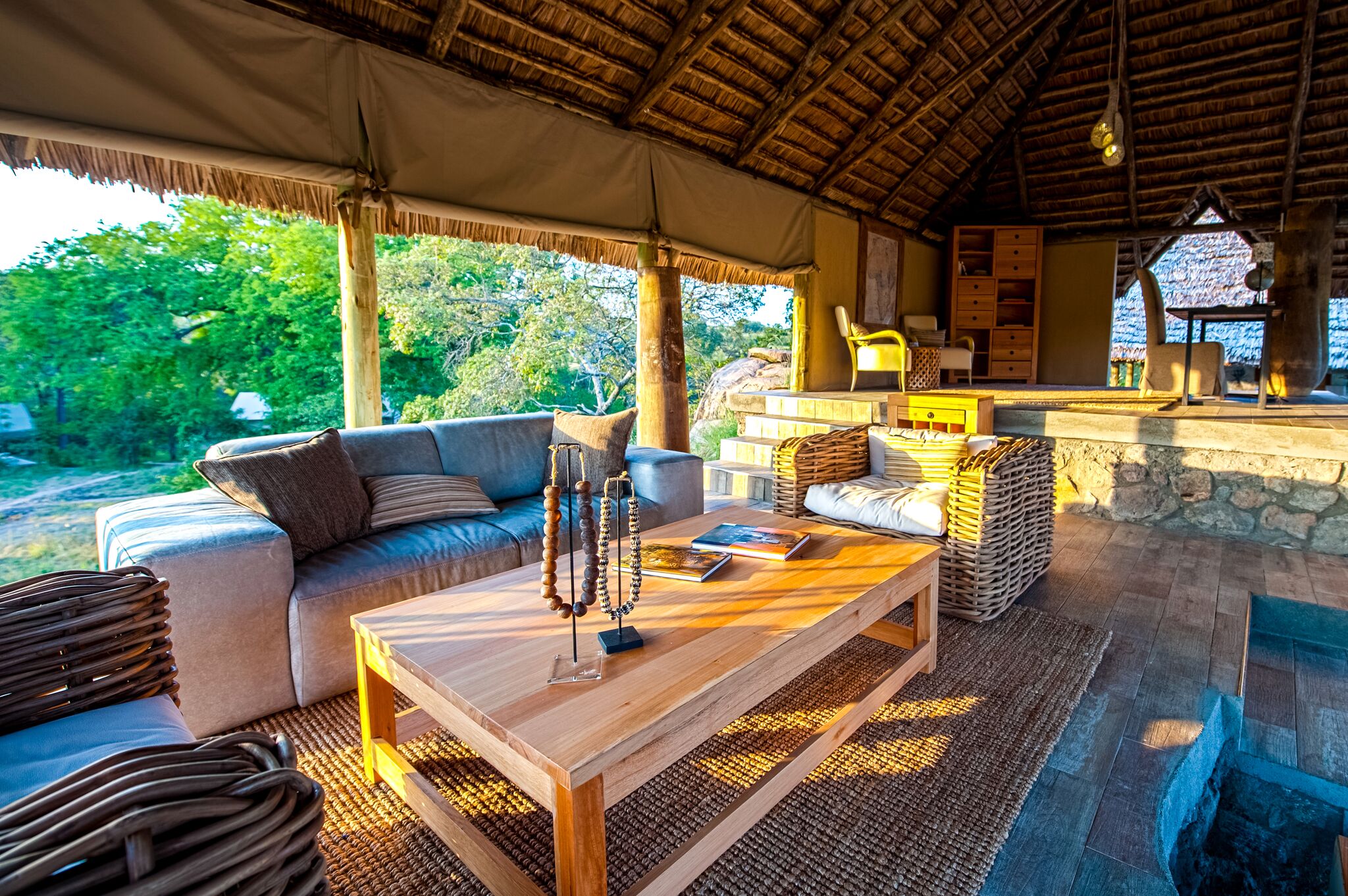 Tucked away under the dappled shade of acacia trees bordering one of the most diverse parks in Tanzania, Nimali Tarangire is a hidden gem among Africa's luxury tented camps. This boutique camp is home to an intimate cluster of just 10 expedition-style tents — each with a private deck and en-suite bath with rain shower. Stylish and airy, the tents are beautifully furnished and spacious enough for private dining and in-room spa treatments inspired by the Savannah's raw beauty. From their decks, guests can savor a morning coffee or evening sundowner with a front-row view of wildlife passing by, from meandering elephants to zebras, against a backdrop of dramatic boulders and a lovely dry riverbed. The camp's swimming pool, too, overlooks a watering hole that draws an abundance of animals.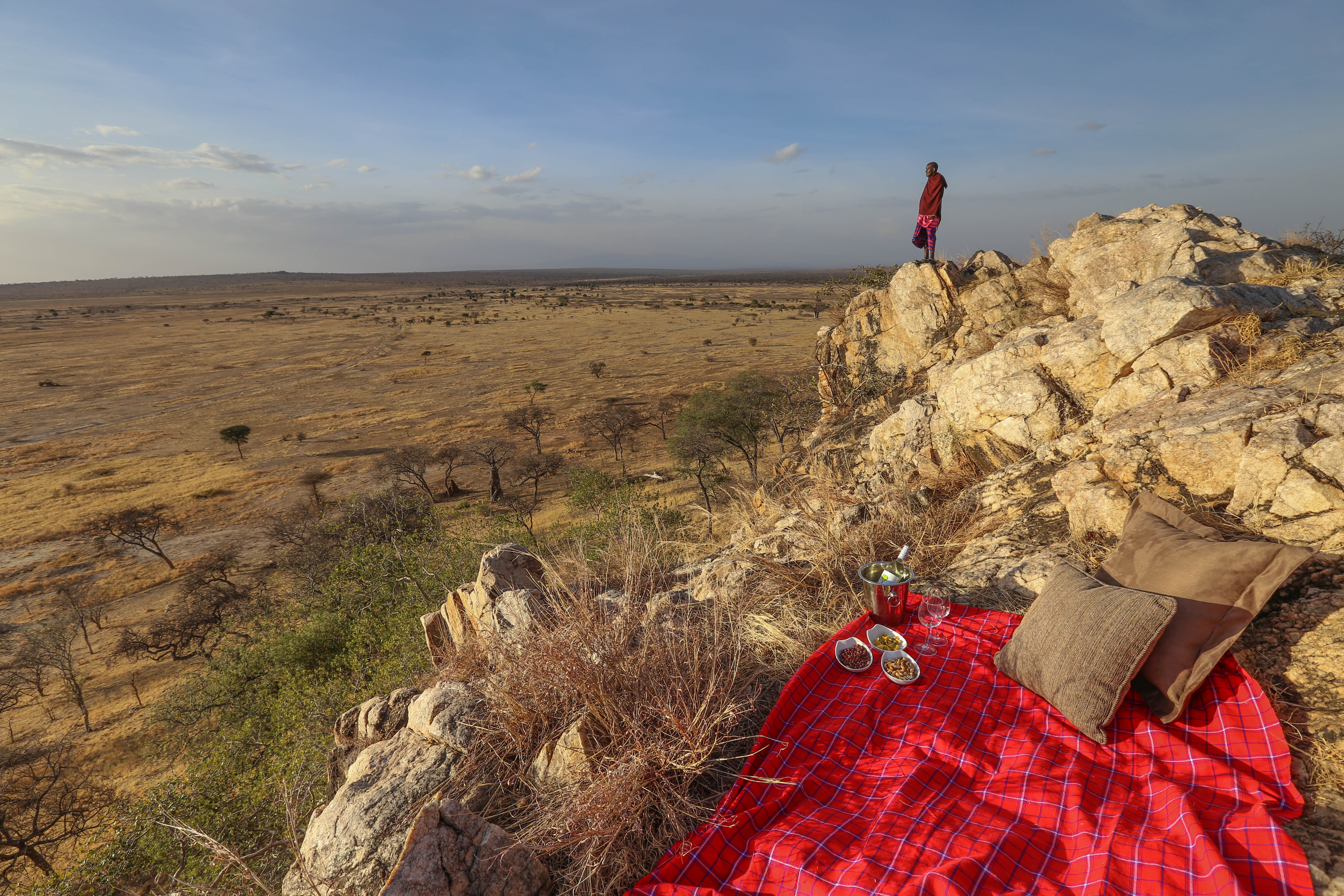 Nimali Tarangire was created with a commitment to preserve and protect the land, its wildlife and people. Guests are encouraged to explore the local ecosystem in a way few have the opportunity to do, from fly and bush camp experiences to hot-air balloon flights over the National Park, day trips to Lake Manyara with its pink flamingos and tree-climbing lions, night game drives, and Maasai culture and local school visits.
No fences separate Nimali Tarangire from the surrounding Wildlife Management Area and National Park, enabling magnificent creatures to wander freely — including more than 550 species that migrate to the area in the dry season. The camp is only a two-and-a-half-hour drive from the city of Arusha, making it the perfect starting point for a northern safari adventure.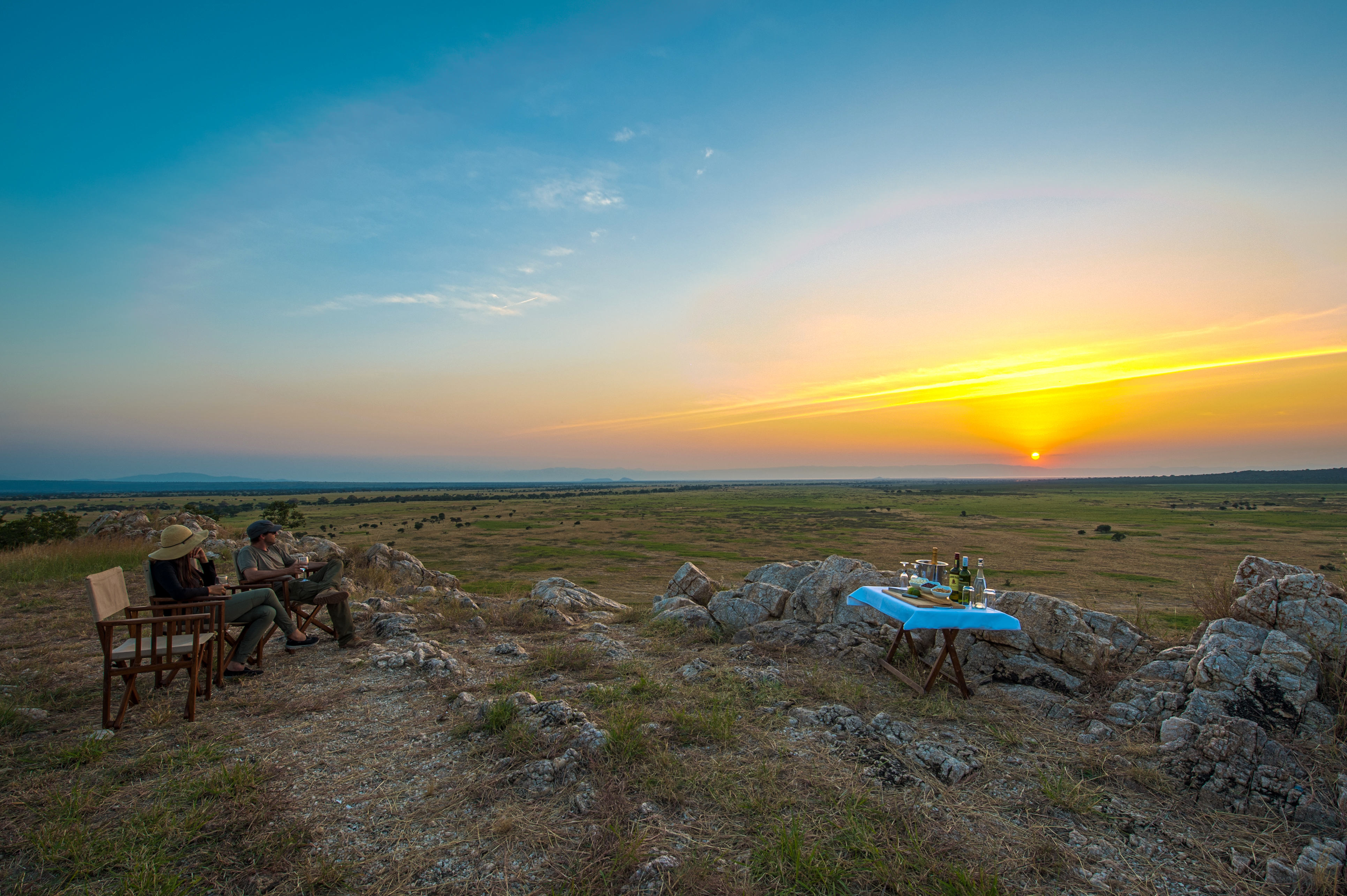 Dining
Nimali Tarangire's dining area offers a la carte dining in the evening, with a focus on simple, elegant choices using seasonal ingredients. Guests can also arrange champagne bush breakfasts, bush lunches, and candlelight bush dinners under starlit skies — a truly magical experience. Evening sundowners invite guests to gather for cold drinks while watching a spectacular African sunset.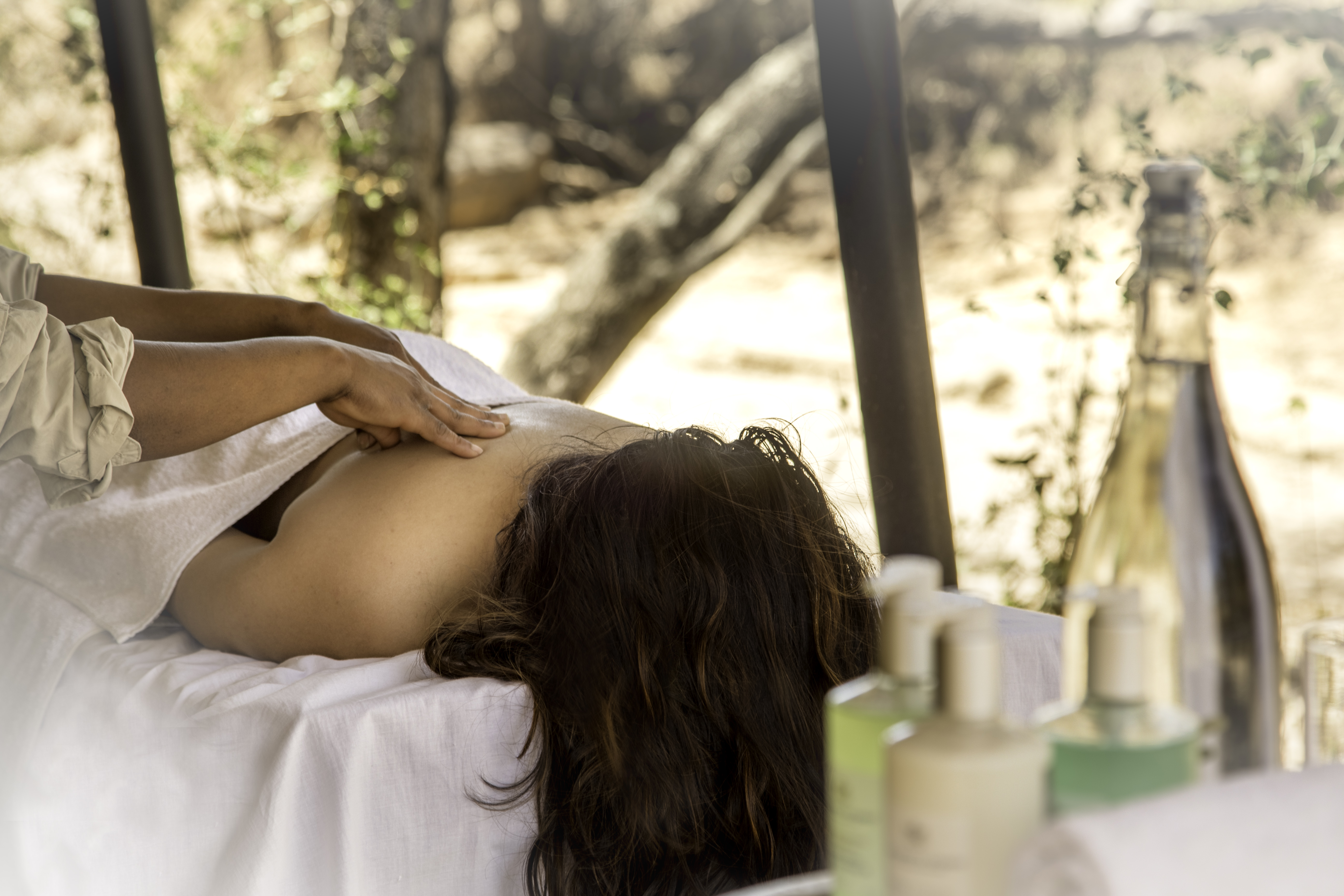 Spa Services
At Essence Spa or in the privacy of their own tent, guests can unwind with a selection of spa journeys and healing treatments under the expert hands of skilled therapists. Treatments are inspired by the raw beauty of the Savannah and incorporate natural local elements selected for their purity and cultural authenticity. (Note: spa treatments are on request and must be arranged prior to arrival.)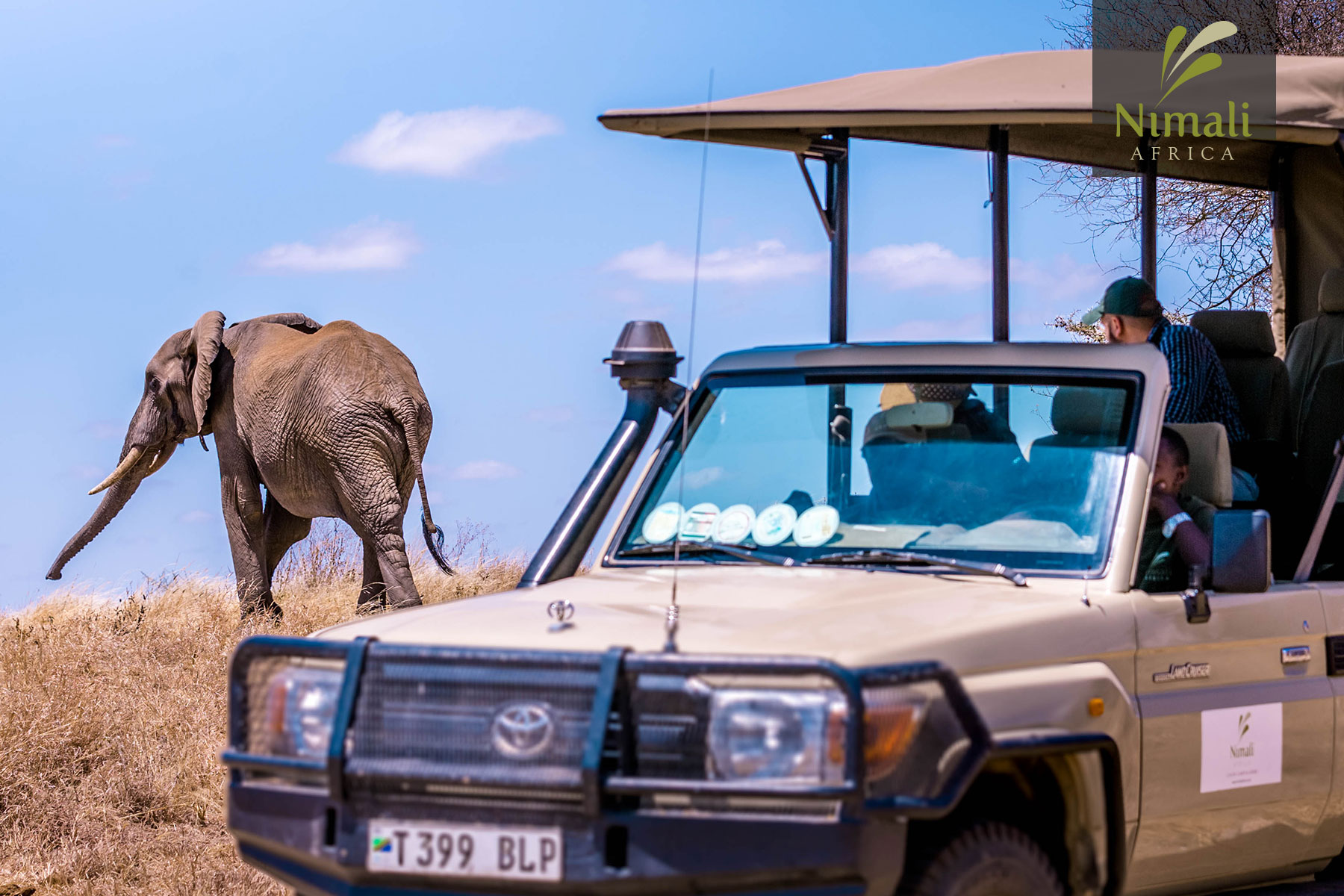 Experiences
Day Trips: Guests can arrange day trips to Tarangire National Park< with a packed lunch for an exceptional full-day game viewing of everything from elephants, lions, leopards and buffalo to antelope species unique to East Africa; to Lake Manyara with its pink flamingos, tree-climbing lions and large-tusked elephants; and to Ngorongoro Crater — home to endangered black rhinos, black-maned lions, cheetah and leopards.
Safaris: Guests can observe big game at the National Park from two vantage points: on a walking safari or from high above in a hot-air balloon. Fly and bush camping adventures can be booked with a walking safari
Game Watching: Night game drives — rarely permitted in Tanzania's national parks — reveal the magic of nocturnal Africa to guests of Nimali Tarangire. Guests can also book bird watching expeditions with expert guides.
Culture and Community: As part of Nimali's commitment to supporting the community, guests can visit local schools and villages, taking time to play with schoolchildren and converse with local residents. In addition, visits to the surrounding Maasailand Boma offer a rare opportunity to experience the everyday lives of the Maasai people and their fascinating culture.
Top Selling Points for Nimali Tarangire:
Luxury tented camp located in a private concession alongside a riverbed, offering exclusive game viewing far from the crowds
Dining area opens up to a traditional boma and swimming pool overlooking a waterhole, which attracts an abundance of wildlife
All 10 of the tented suites have a private deck overlooking the riverbed, perfect for dining and in-room spa treatments
The baths in each tented suite offer flush toilets, double vanity basin and revitalizing rain showers.
Large net windows overlook the plains allow the rooms to remain cool and comfortable during the heat of the day
Two of the tents are designed for families or couples travelling together and are connected by a large lounge overlooking a private deck and plunge pool.
Night game drives and exclusive game drives with limited number of vehicles
Adventurous walking safaris
Fly and bush camp experiences and spectacular balloon flights over the National Park
Private lunches in the river bed
Sundowners and private bush dining with butler
Private in-room spa treatments (Note: spa treatments are on request and must be arranged prior to arrival.)
Click here for the Nimali Tarangire Fact Sheet
Top Selling Points for Tarangire National Park:
Tarangire has arguably the best bird diversity in East Africa, and the swamps have the most breeding birds in one habitat anywhere in the world
Sandwiched between the plains of the Maasai Steppe to the south east and the lakes of the Great Rift Valley to the north west, the Park is dominated by the Tarangire River which provides the only permanent water for wildlife in the area
Renowned for its stunning baobab trees and large herds of elephants
Excellent habitat for lion, leopard, buffalo and many antelope species unique to East Africa
Click here to check rates and availability or to confirm a reservation at Nimali Tarangire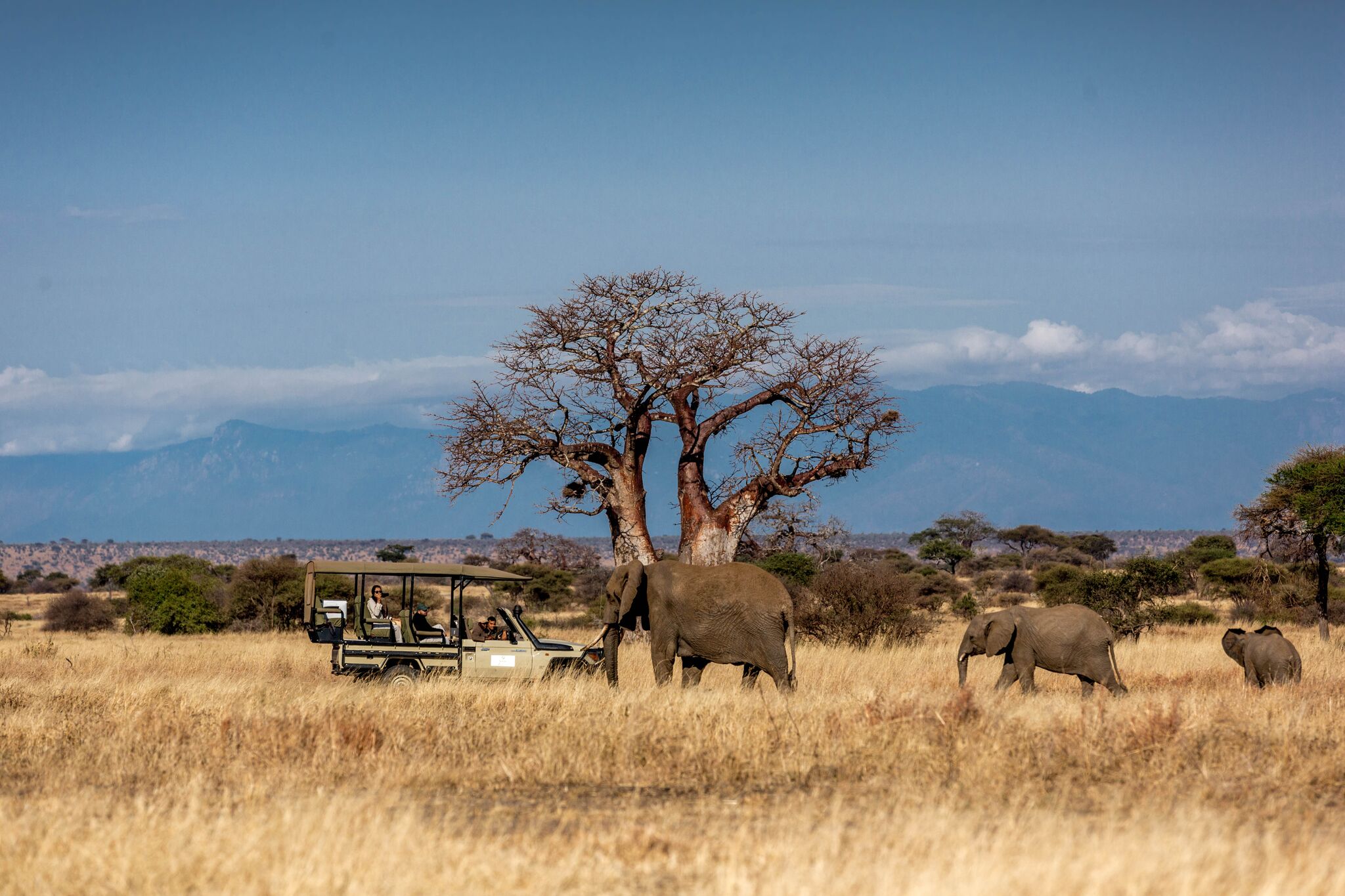 Hotel Promotions
Click here to view a selection of experiences on offer at Nimali Tarangire
Hotel Information
Nimali Tarangire
| Tarangire, Tanzania
Phone:
+255 (0) 758 311 750
Sales & Reservations :
Simran Makwana
Sales & Reservations Email:
Mailing Address:
Nimali Africa
Sable Square
P.O. Box 2353
Arusha
Tanzania
Affiliations Information
Nimali Africa
Reservations
Reservations Manager:
James John
Phone:
+255 (0) 758 311 750
No. of Rooms:
10 tented suites (including 2 family suites with plunge pools)
Open:
Closed April and May
Airport:
Arusha Airport: approx. 2.5 hrs Kuro Airstrip: approx. 3 hours Lake Manyara Airstrip: approx. 1.5 hrs